Rowling Home Learning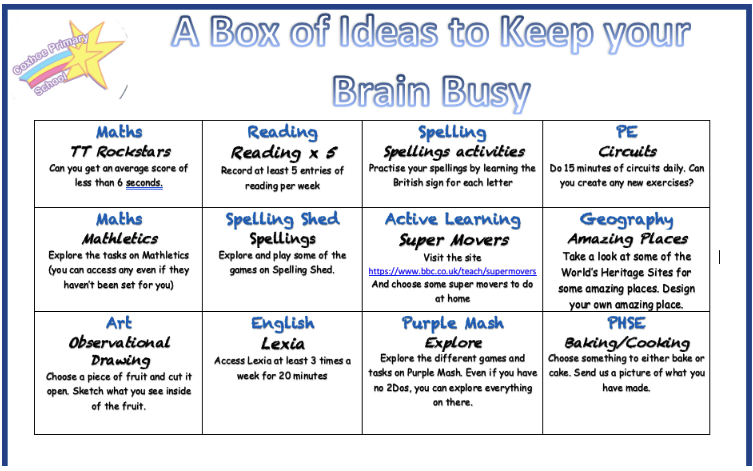 Week Beginning 7.9.20 - Maths Videos
Watch a video a day and complete the corresponding worksheets.
History
Research the Stone Age and create some questions you would like to find out.
Science
Make a list of 5 battery-powered electrical items and 5 that require mains.
Geography
Explore a map of the UK. What different features can you spot?
Computing
Create a memorable password you could make for your account. Go to https://howsecureismypassword.net and check how secure it is. Can you make it more secure?