Rowling Class Home Learning Page
(Scroll down for the grid)
Purple Mash feedback
During home learning, you will be submitting a large amount of your work through Purple Mash. This is because it allows your teacher to see your work and mark it.
You will find your marked work under "work", "my work", "done 2dos". You then click on the piece of work that you handed in and your feedback should appear.
Feedback:
a red star emoji represents a correction
a green star emoji represents a challenge

Once you have read and understood your feedback, click "open" and complete your feedback like you would at school. Once you have completed it, save it as "[title of 2Do] completed". This will allow me to see your finished work.
Accelerated Reader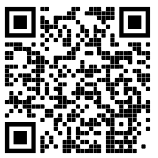 Scan the code to find the link. You can quiz on books from home too.
Spelling (From Monday 19th - test on 26th October)
Every Monday spellings are updated on EdShed to practise. Click here to practise.
Yellow Group
I wrapped the wrong present. Wrote, write and written are all in the same word family. With a wriggle and a wrestle, the wren flew off. The ham wrap was wrecked.
Blue Group
The ref had to review the replay. Redo and refresh are buttons on computers. The rebound hit the wall and we had to redecorate. On the return, they team wanted revenge. The reaction was wild when they reappear.
Red Group
The vibration caused a strange sensation for the duration. The table decoration fell off. A donation was given to the population of India. You are given more information at registration. To win you need preparation and determination.
Word of the Week
Billowed (verb)
Definition : to move or flow outward.
Hot air billowed from Ug's mouth.
Synonym (similar) : flow, spiral, swirl
Antonym (opposite) : reduce, recede
Week Commencing 19th Oct Home Learning Grid