Hi Walliams Class isolators,
Your home learning grid for the last few days are below! Keep up the fantastic work you are doing! We will all be back soon!
Purple Mash feedback
During home learning, you will be submitting a large amount of your work through Purple Mash. This is because it allows your teacher to see your work and mark it.
You will find your marked work under "work", "my work", "done 2dos". You then click on the piece of work that you handed in and your feedback should appear.
Feedback:
a red star emoji represents a correction
a green star emoji represents a challenge

Once you have read and understood your feedback, click "open" and complete your feedback like you would at school. Once you have completed it, save it as "[title of 2Do] completed". This will allow me to see your finished work.
Accelerated Reader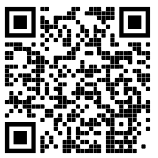 Scan the code to find the link. You can quiz on books from home too.
Spellings for the week
Miss Maughan's small group

race
ice
cell
city
fancy
lace
space
circle
circus
rice

Year 3

measure
treasure
pleasure
enclosure
displeasure
composure
leisure
exposure
closure
disclosure

Year 4

submarine
subject
subway
submerge
subtropical
subdivide
subheading
substandard
subtitle
submit
Word of the week
Exclaimed (verb)
Definition: cried out suddenly in surprise.
"Wow!" she exclaimed.
Synonym (similar): cried, declared
Antonym (opposite): muttered, whispered