Welcome to Class 12
Miss Marsden & Mrs Caygill
What we've been up to ...
All of year 6 have worked incredibly hard to open their very own Italian restaurant - Mount Vesaucious. They spent lots of time preparing everything a restaurant needs from a three course meal for their parents, carers and governors to first class entertainment!
We were very lucky to be able to visit the Italian Farmhouse in Coxhoe. As a year group, we visited the restaurant for some inspiration for our project. As you can see, we worked with the talented chefs to cook different pizzas and pasta before most importantly, getting to taste the delicious food! We would like to say a huge thank you to the very welcoming staff at Italian Farmhouse.
Mental Health awareness- Live lesson
"We all enjoyed recognising and expressing our emotions. We had to circle our feelings, then we had to create something to express an emotion you have felt in the past. We learn In different ways to calm ourselves down". -Lauren
For European Day of Languages, we did a variety of different activities. Class 12 focused on the country Portugal; we found out lots of different facts and created information posters. This was then part of the Race around Europe afternoon where all of KS2 had a quiz about lots of different countries. We then had a visitor from Lingotots. In the sessions we thought about how speaking multiple languages can help you in different careers.
"I enjoyed European day because the lady from Lingo tots made it fun by including dances and songs, which were in French and Spanish"- James
"During the European day of languages, a lady from Lingo tots came in. She taught me a lot about languages and she made it fun by signing and dancing". - Tia
Firstly, for our paired maths session, we worked together to plan some activities to support Class 8 in what they had been learning in Maths. We thought of fluency, reasoning and problem solving activities to do with them. We then split into groups and worked with different children. It was great to deepen our understanding of the number system by explaining it to younger children.
"On Friday, half of Class 12 and half of Class 8 swopped to do paired Maths. We all worked together to work out Maths calculations. I enjoyed the activities because it gave me a chance to work with people and help them." - Olivia
As part of our PHSE and Science topics for this half term we are learning all about drugs and alcohol. Two members of Durham Police Force came in to talk to us about age restrictions and using drugs that help us. We learnt lots of new information and created a poster about this. The posters are being judged and we can't wait to see who the winners are!
For our first art day, we looked at North American Art. In particular, we looked at the artist Jean Michel Basquiat and learnt about what inspired his art and the different styles that he used. We found it very interesting that he included many different patterns and that a skull featured in the majority of his pieces. We therefore decided to create a piece of art which was a skull with lots of different patterns. Firstly, we used the iPads to explore different patterns and we drew these in our sketch books. We then experimented with different mediums to get our desired look for each pattern.
"On art day, we did painting with lots of different paintings. I loved how we did lots of different patterns as we were allowed to use the iPads and we were allowed to do any pattern" - Alesha
Adam Bushnell visited our school for two days in September. He is a local author and story teller who used our Autumn term topics to inspire us in our writing. Our topic is North America and we enjoyed sharing scary stories about North American spirits. We were able to sit under our tables and use torches to scare our friends while we were reading our stories! SPOOKY!
"I really really loved writing horror stories and we got to sit under the tables in the dark." - Toby
"My best part was when we got to sit under the tables and read the stories."- Josh
Democracy
During our first PHSE topic: Democracy and Law, we learnt all about how the people of our country have their say and how we are very lucky as in some countries this is not the case. We took part in voting, having a say, canvassing for votes and using a polling station. We made Party Political Broadcasts using our computing skills and then the whole school watched this and made their votes. It was exciting and nail-biting while the votes were being counted. Well done to everyone who took part - the votes were so close. Jack and Tia are Head Pupils and Leo and Alesha are our Deputies.
"The best part was when we learnt all about parliament and the rules and regulations on how to vote and what age you have to be. I really enjoyed being a part of all the polling stations."- Luke
"I liked when we learnt all about other countries and when we collected all the votes."- Saphron
Science
The children of Class 12 conducted experiments on heat conductivity to 'mixed' results!
Residential
The children of Year Six loved their residential to Weardale House. Here are some of the pictures!
Safer Futures
Year 6 travelled to The Workplace in Newton Aycliffe to learn more about some of our emergency services and how to keep yourself safe.
Mini Police
Year 6 Children checked cars to see if they were parked considerately for local residents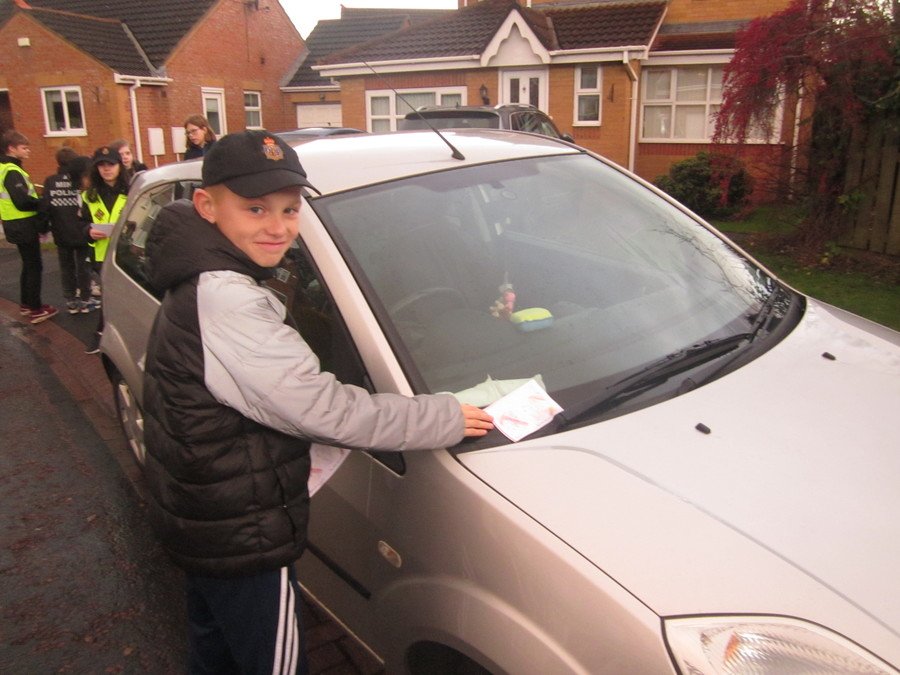 Computing
Coding – Children used Kodu to make their own games.
Skipping....
Coxhoe Primary School had a special visitor who taught Class 12 many new skills!
Useful Websites, links and Apps...