What we've been up to ...
Active Maths
Even though it was raining, We had a great time running around our outdoor area finding and solving maths problems.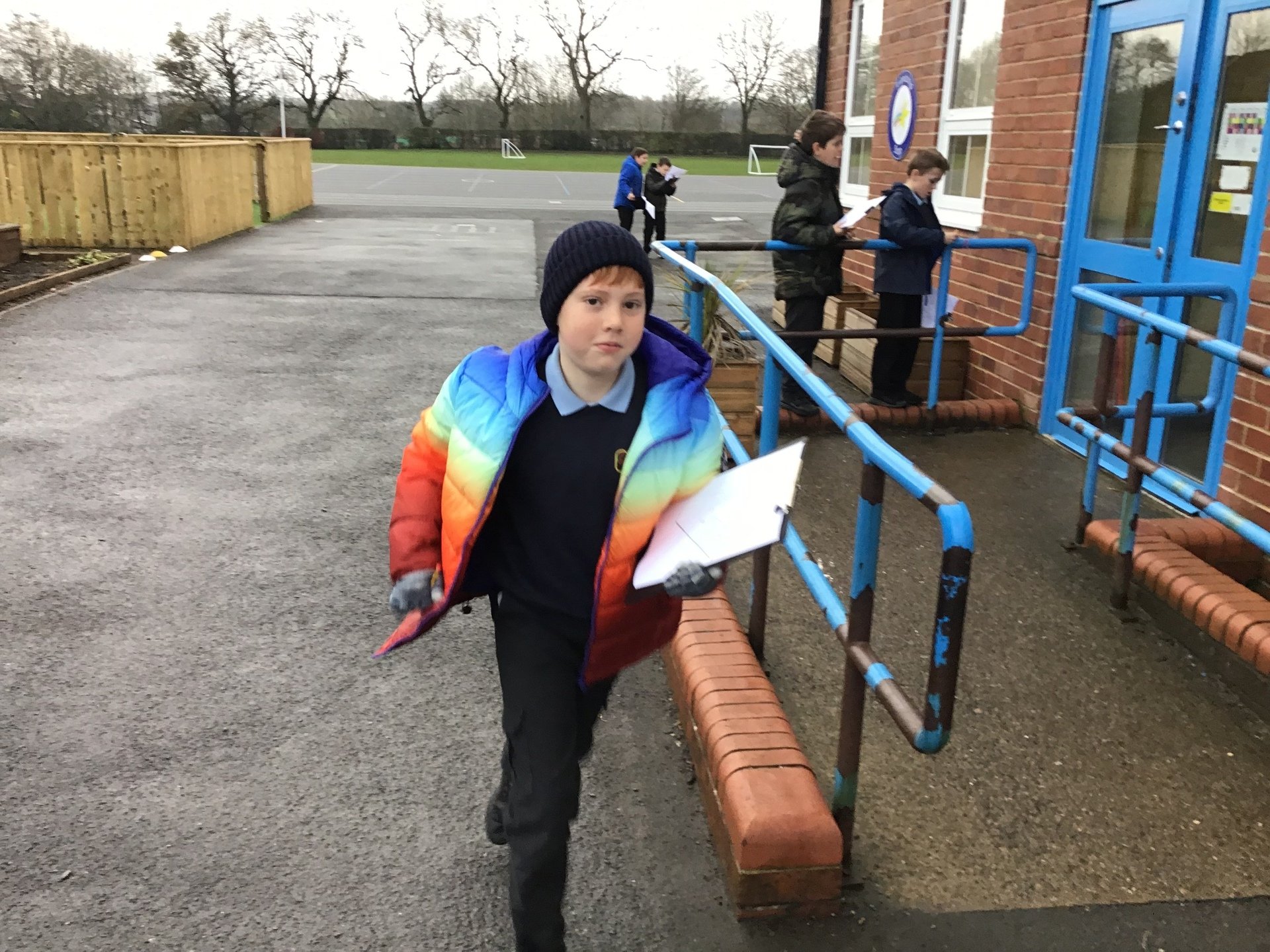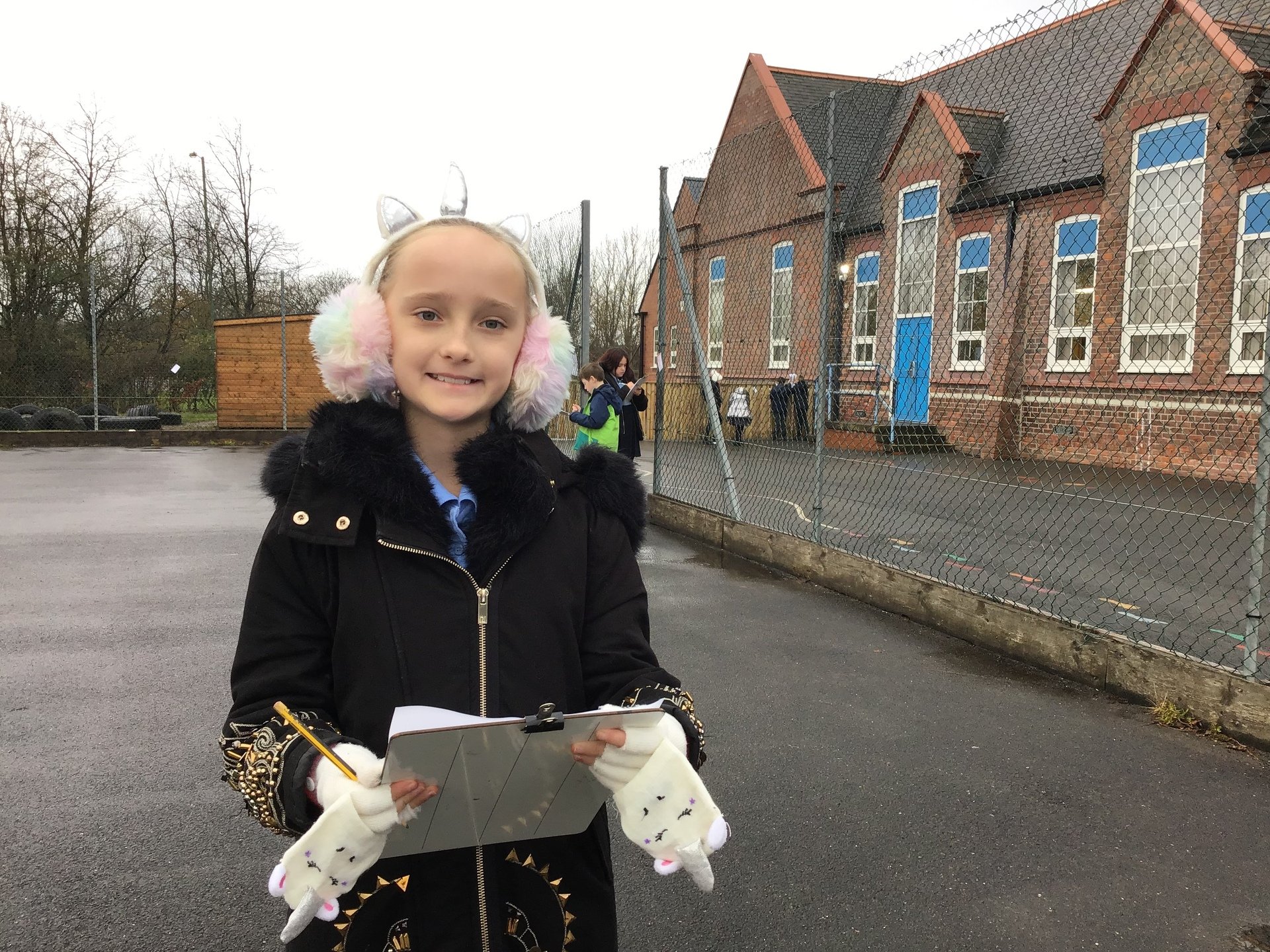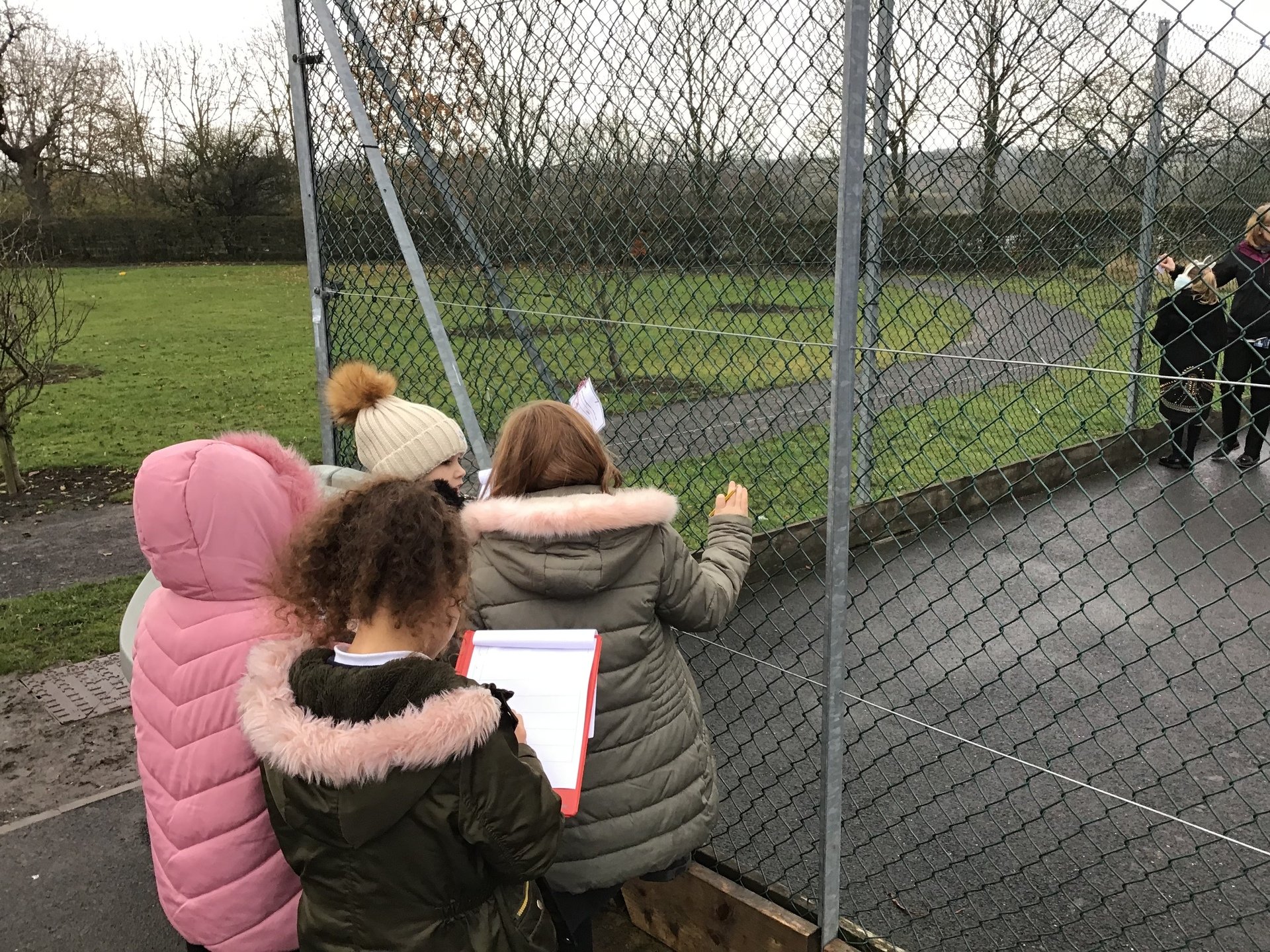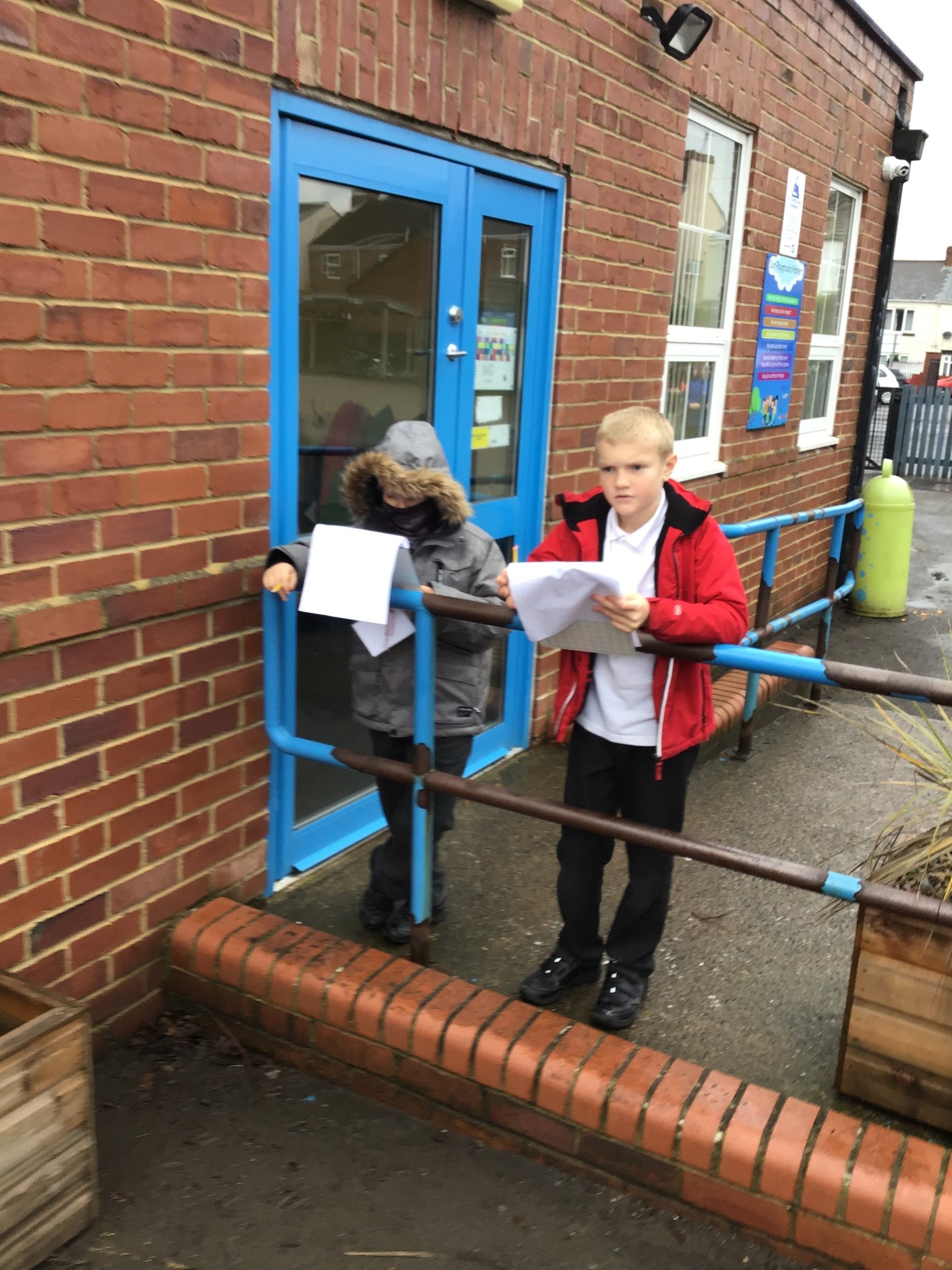 PALS
This year we are taking part in the PALS (Peer Assisted Learning Strategies) comprehension scheme. This is a scheme that has been brought to the UK from America and aims to improve reading fluency and comprehension skills. So far the children have enjoyed the sessions with their 'PALS partner'. We will be doing this 3 days a week for the rest of the year.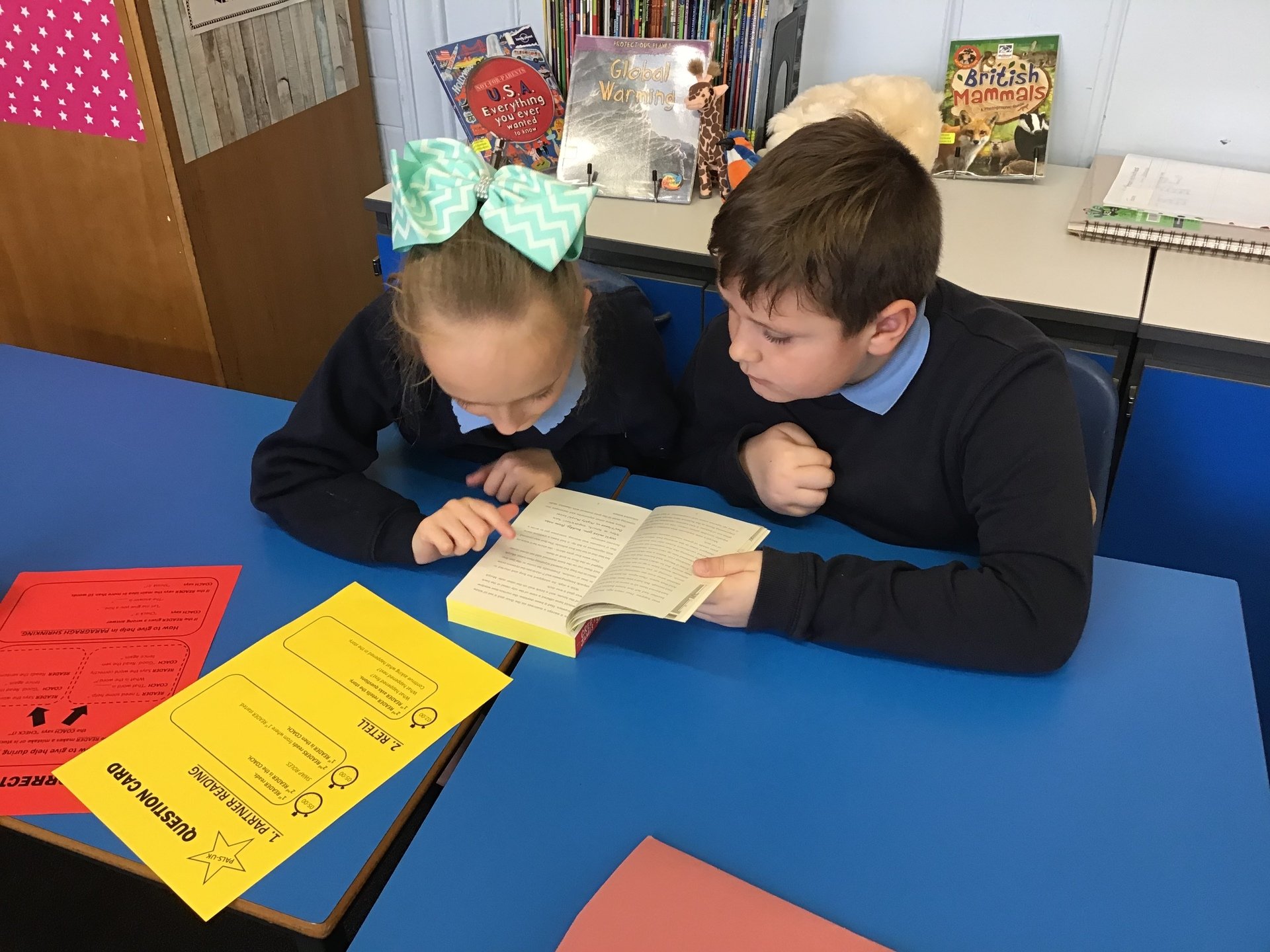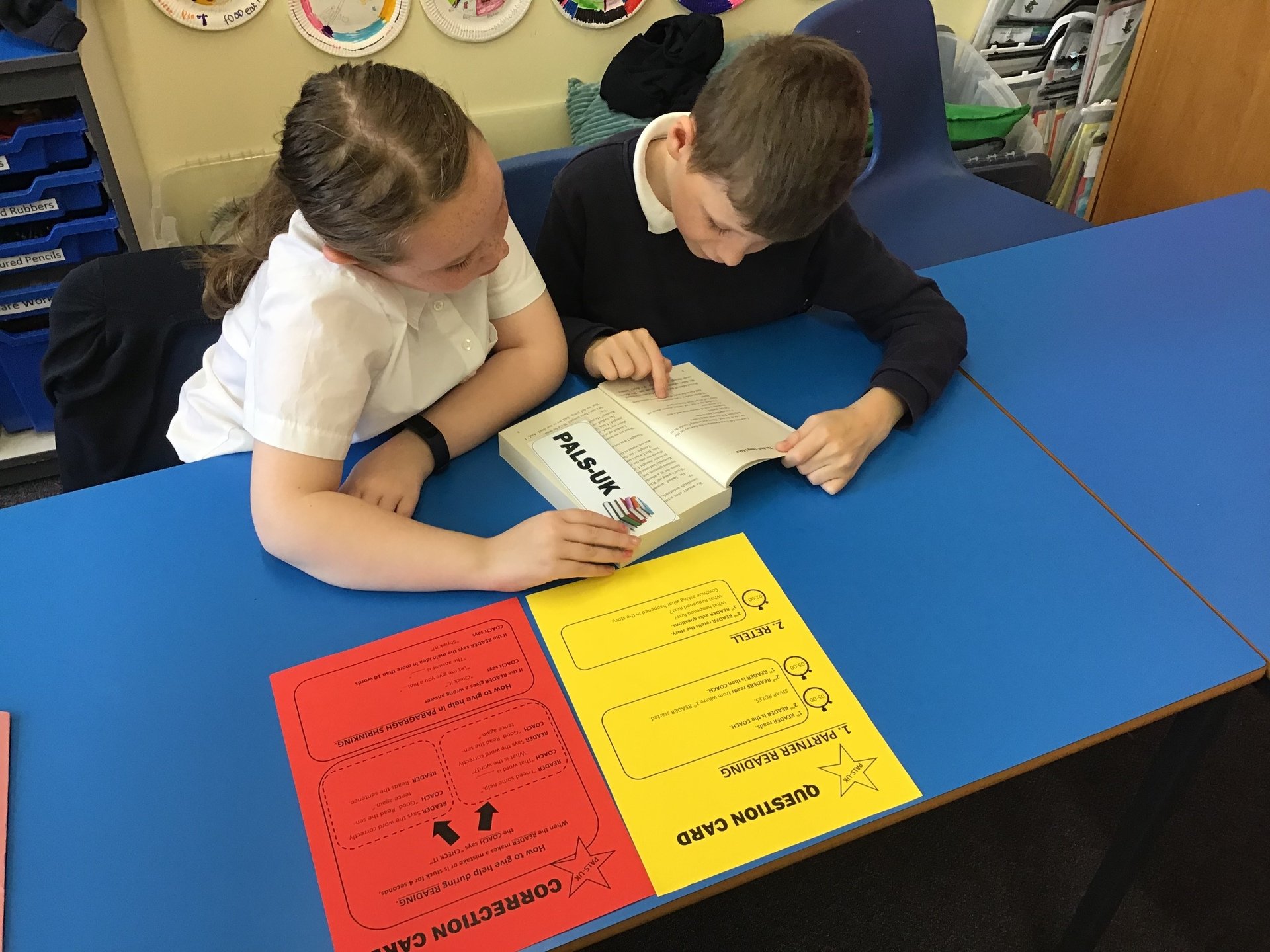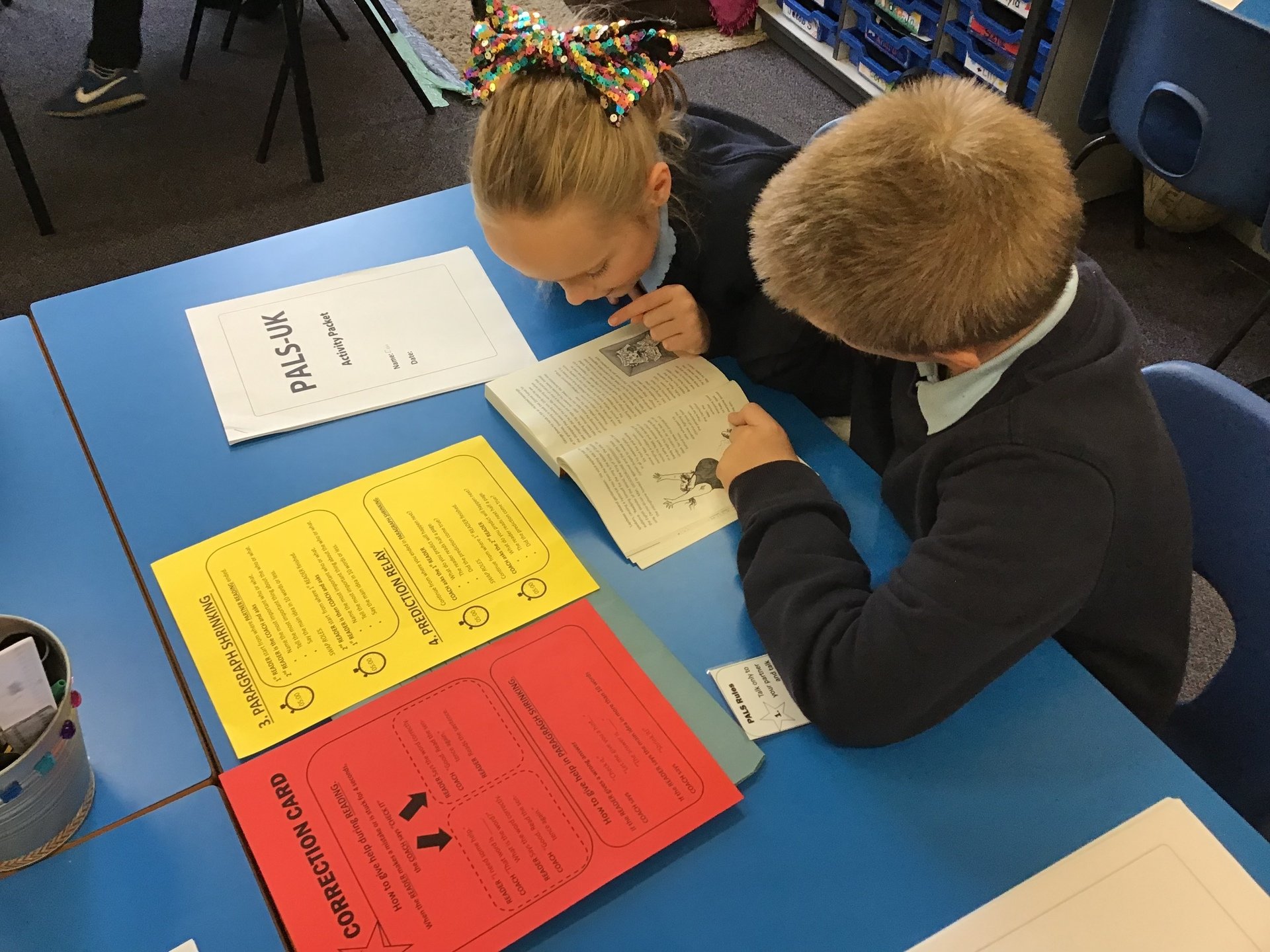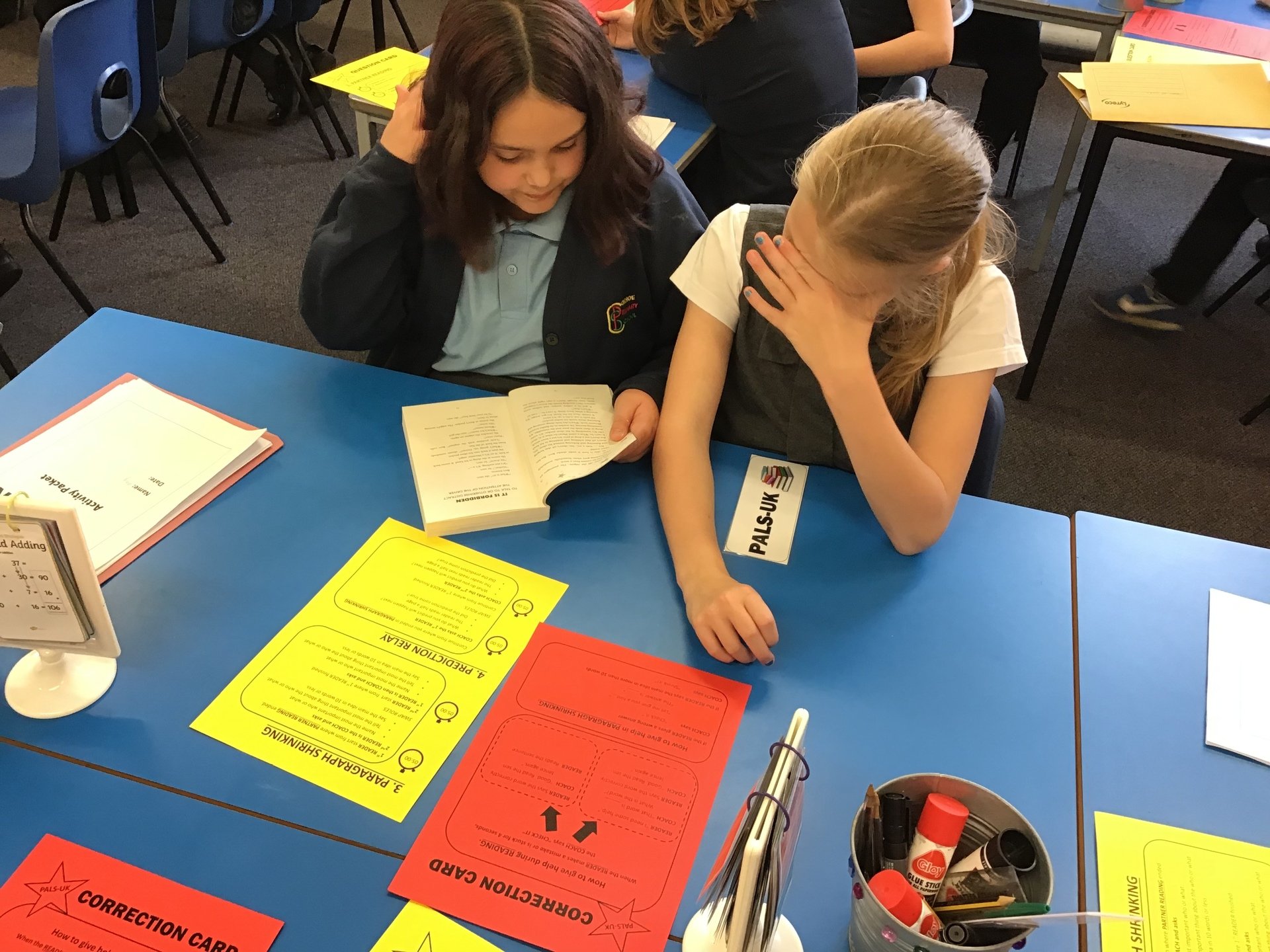 Lumiere Project.
We are very excited to announce that we are a part of the 2020 Lumiere Project. We will be working closely with artists and Durham Cathedral over the next year to create out own piece of 'light art'. The piece will be displayed outside Durham Cathedral for 10 days next November. We are one of 5 classes in the whole of County Durham that are involved. We visited Durham Cathedral as an introduction to the project to have a tour of the historic site and draw parts of it.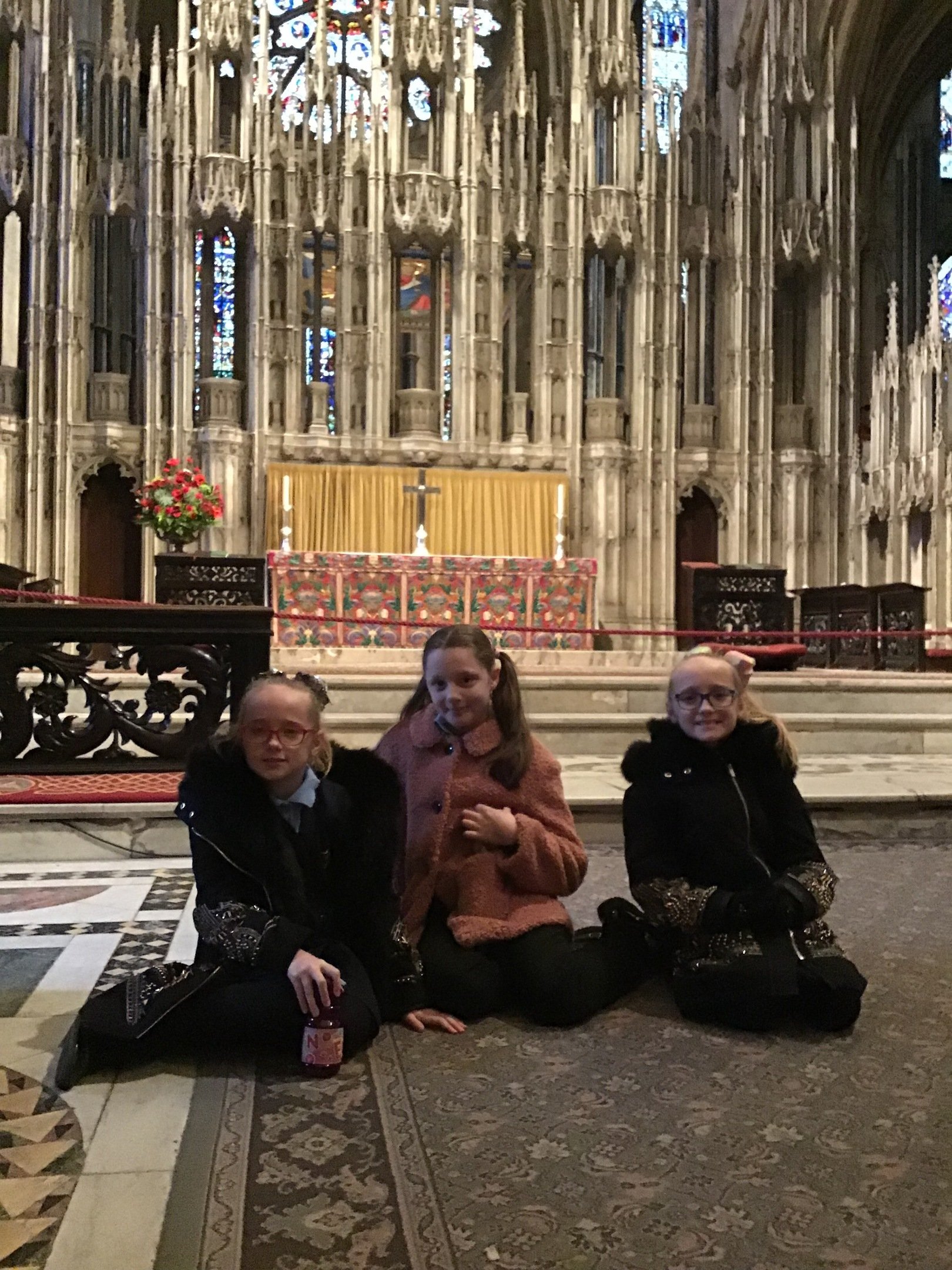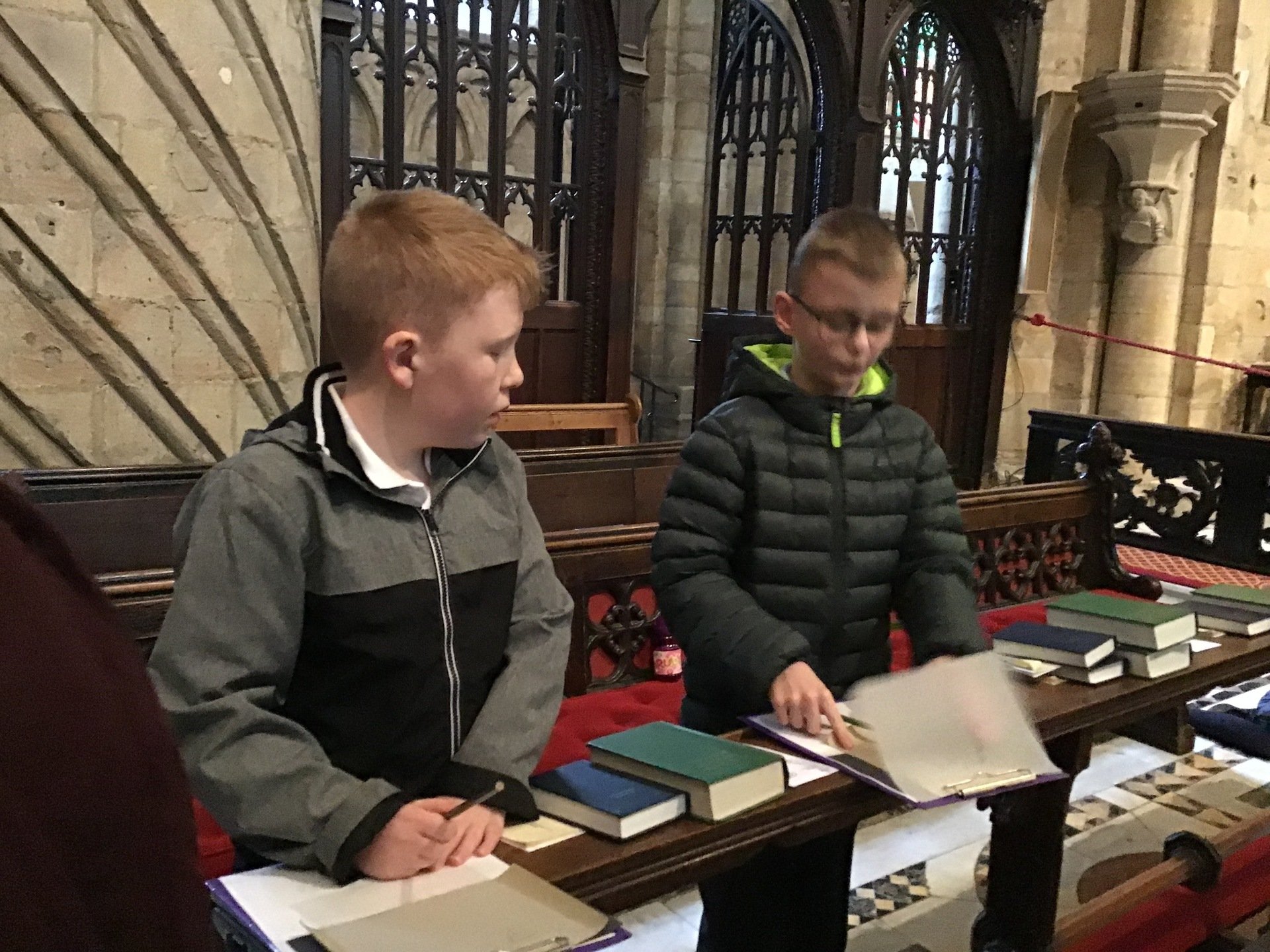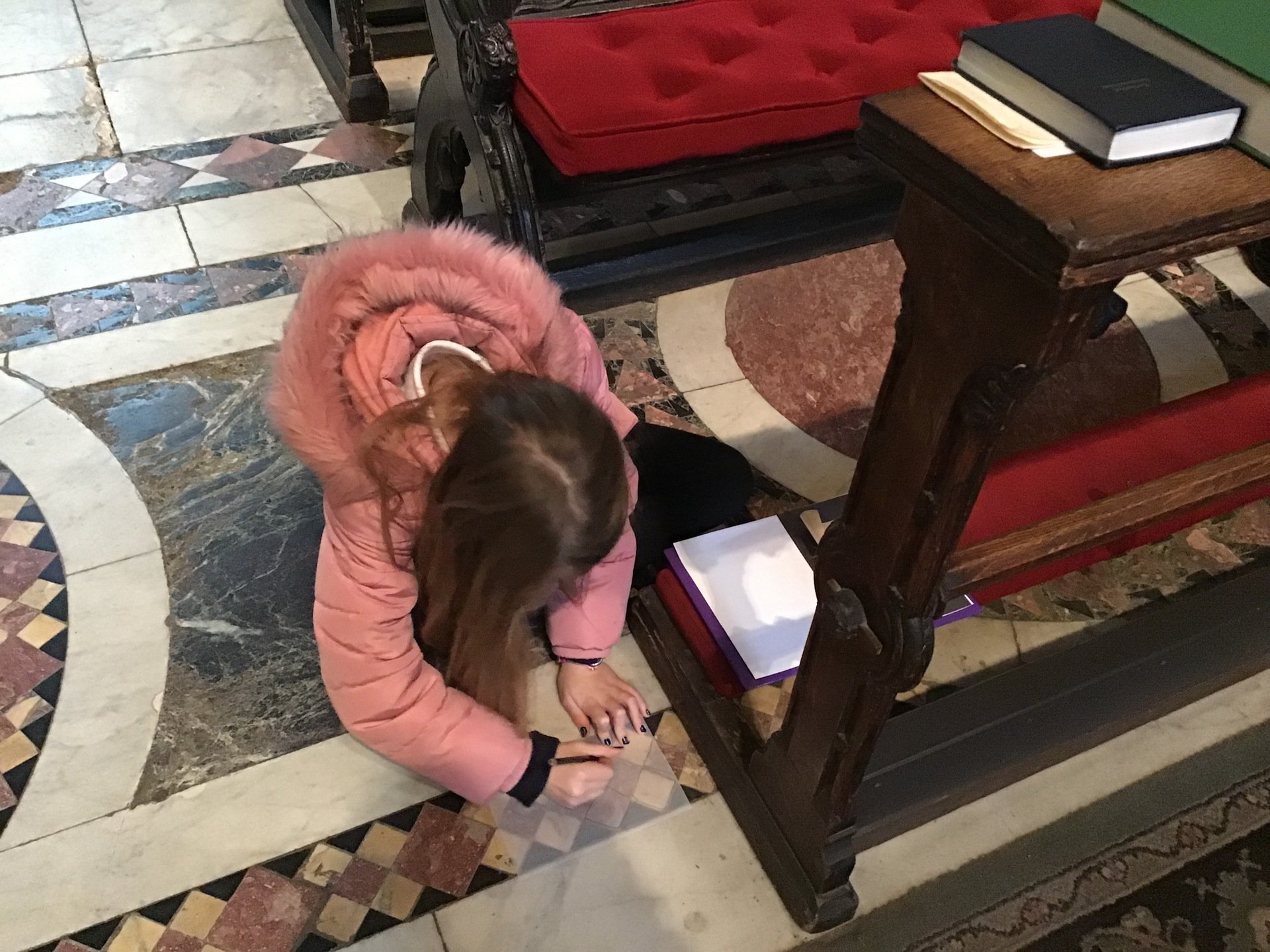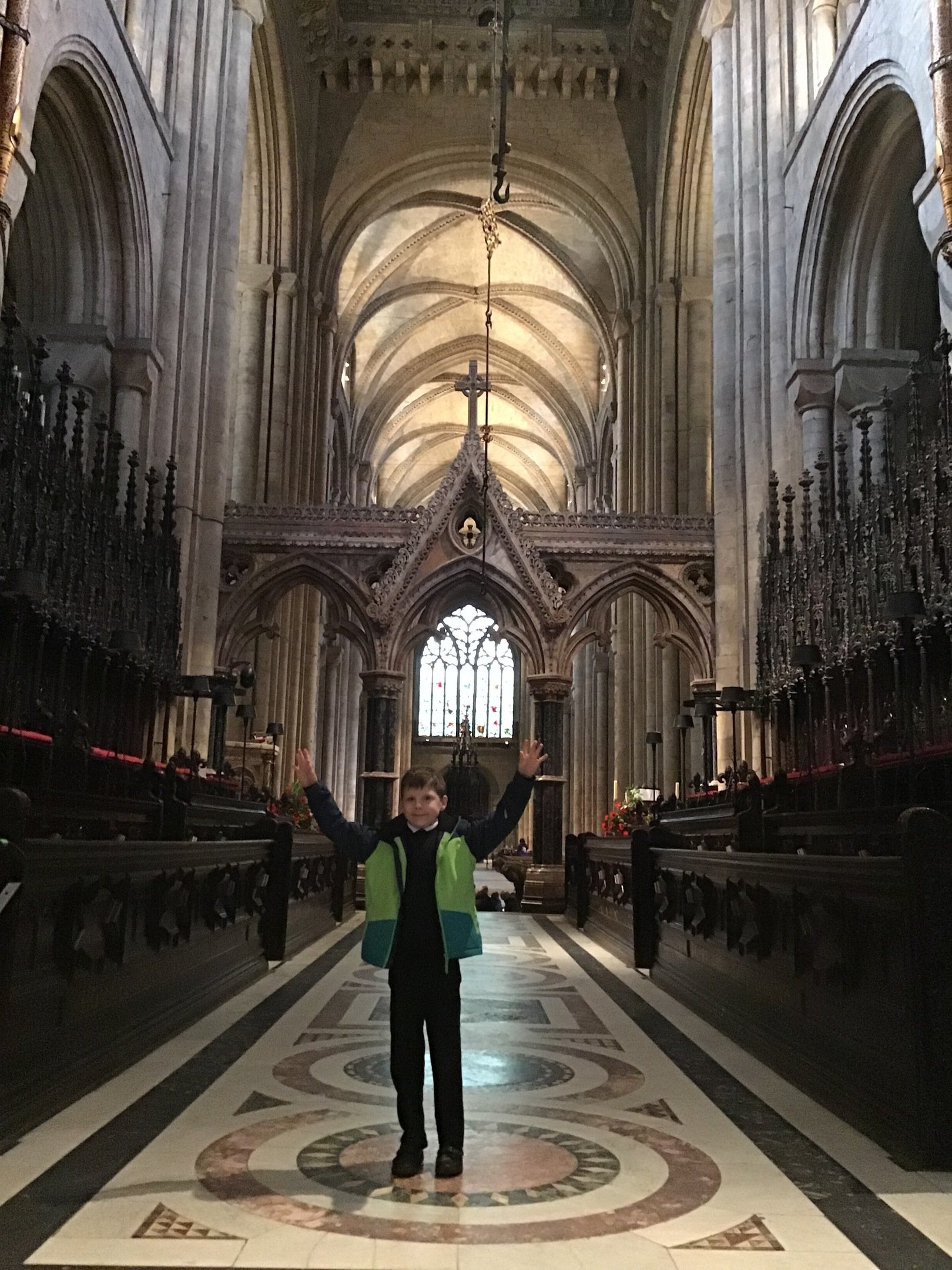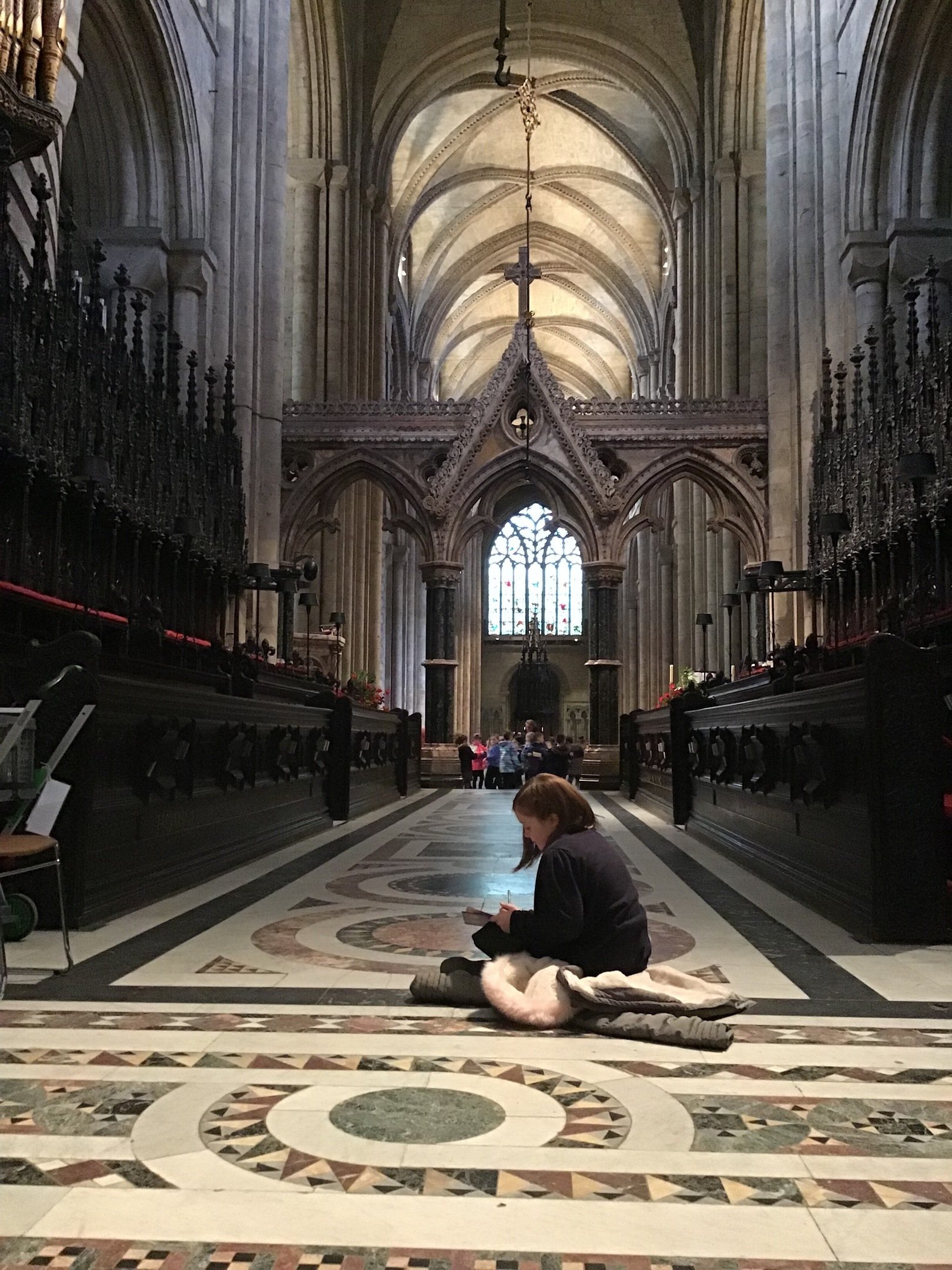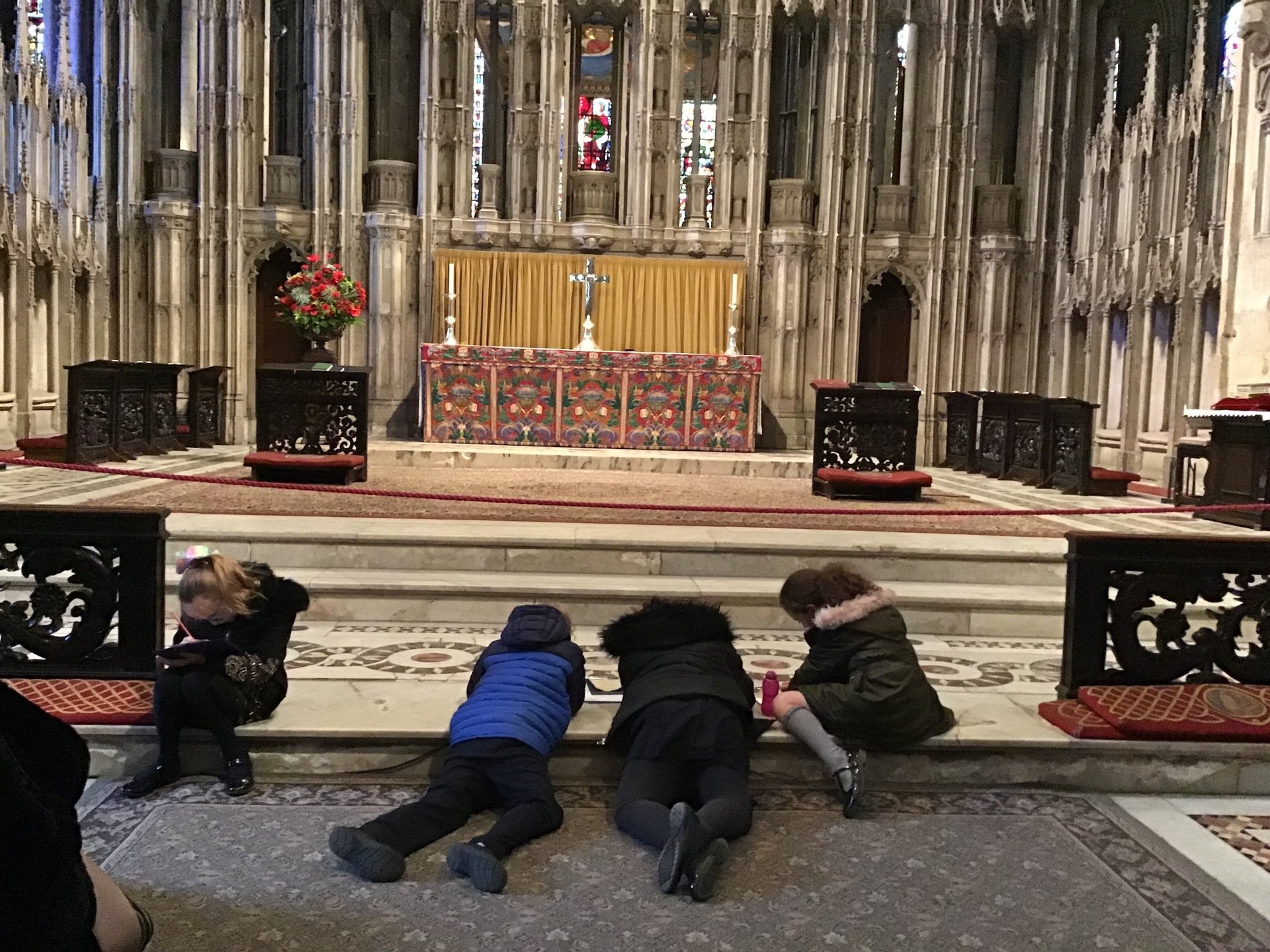 Art Day
Around our topic of North America, we looked at dream catchers made by the Navajo tribe in monument valley. We then created our own for our classroom display.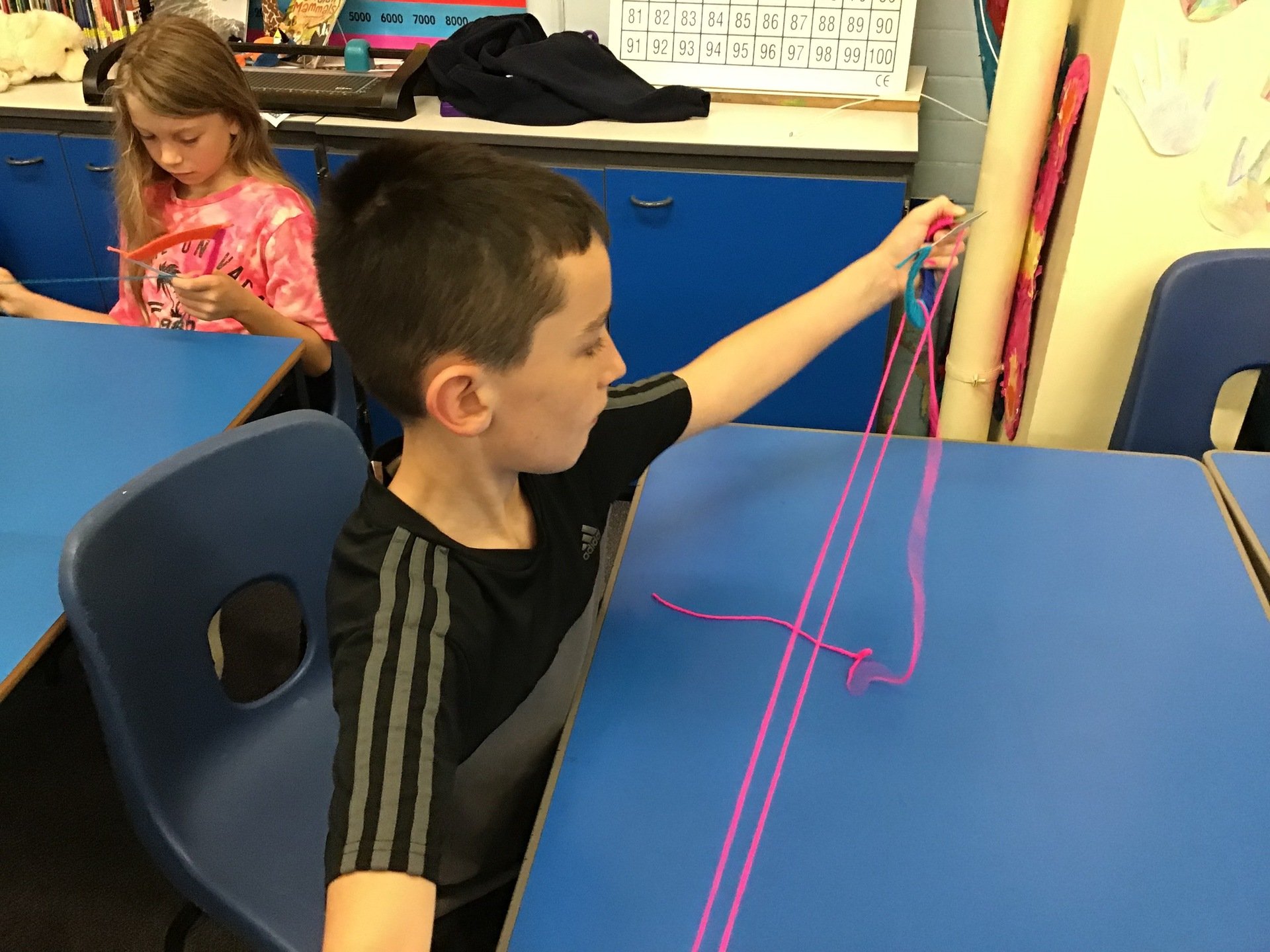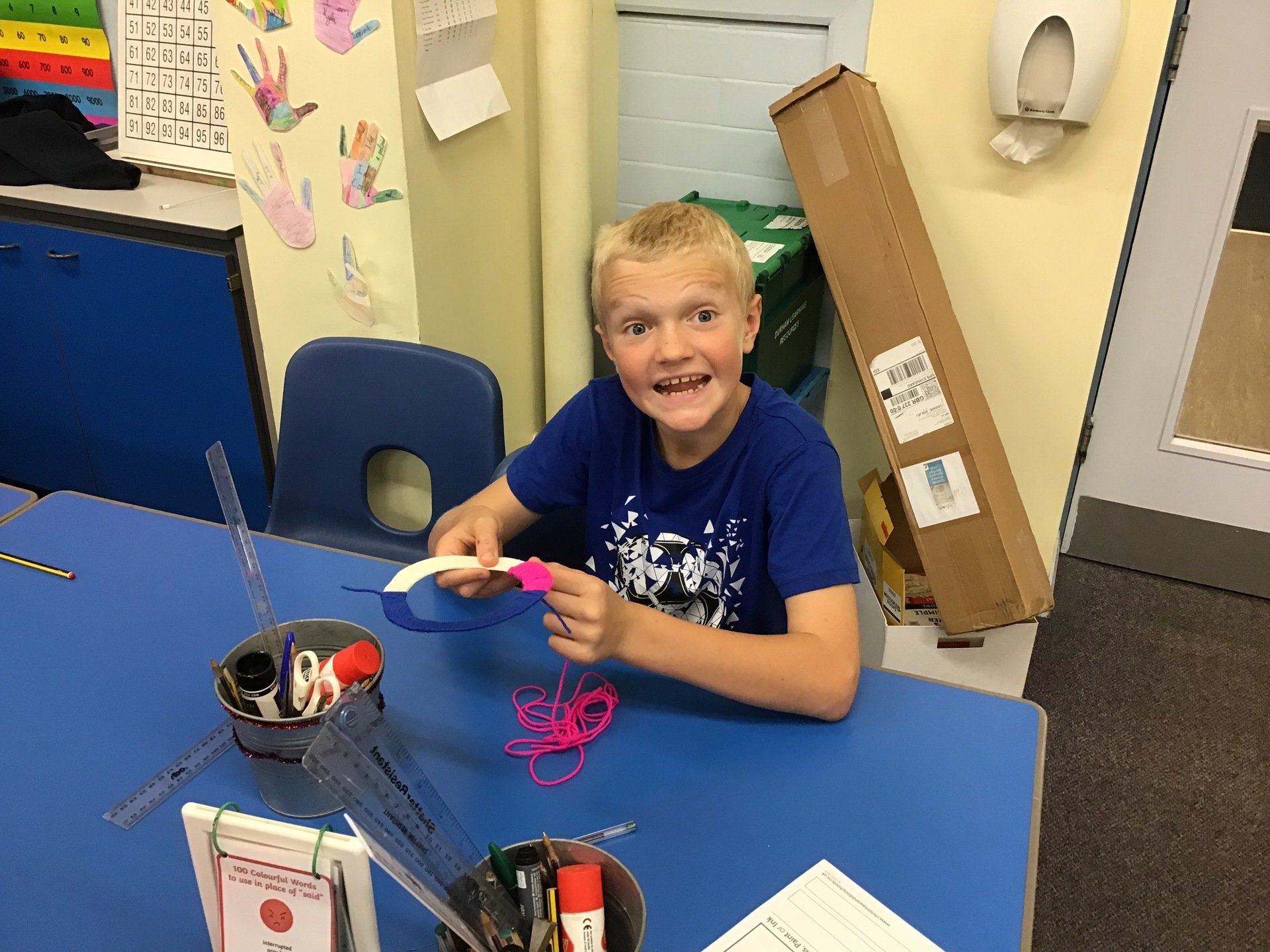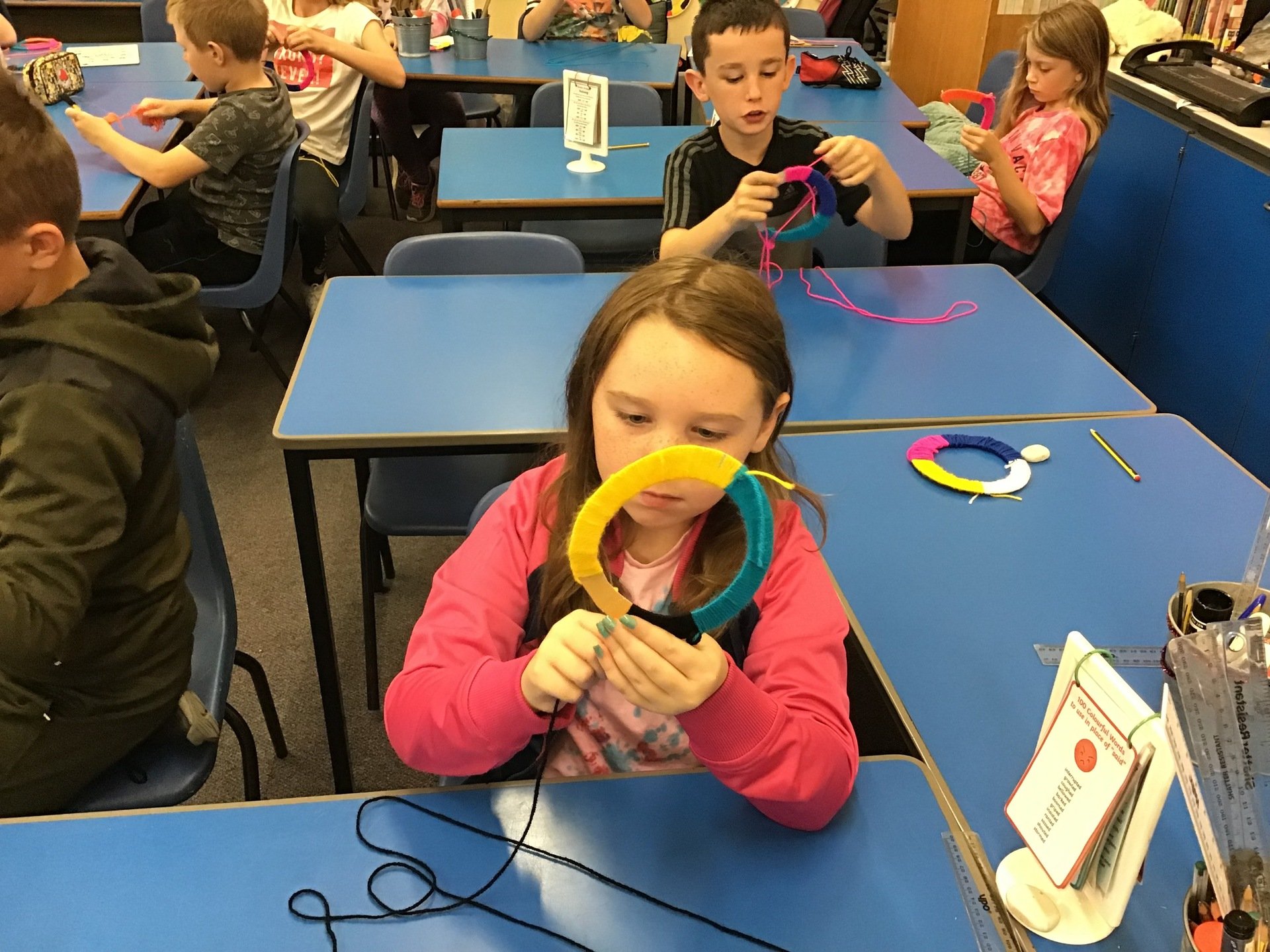 Guitar
As a year 5 class we are really excited to learn how to play the guitar over the next year. Here is a sneak peak into one of our first guitar lessons.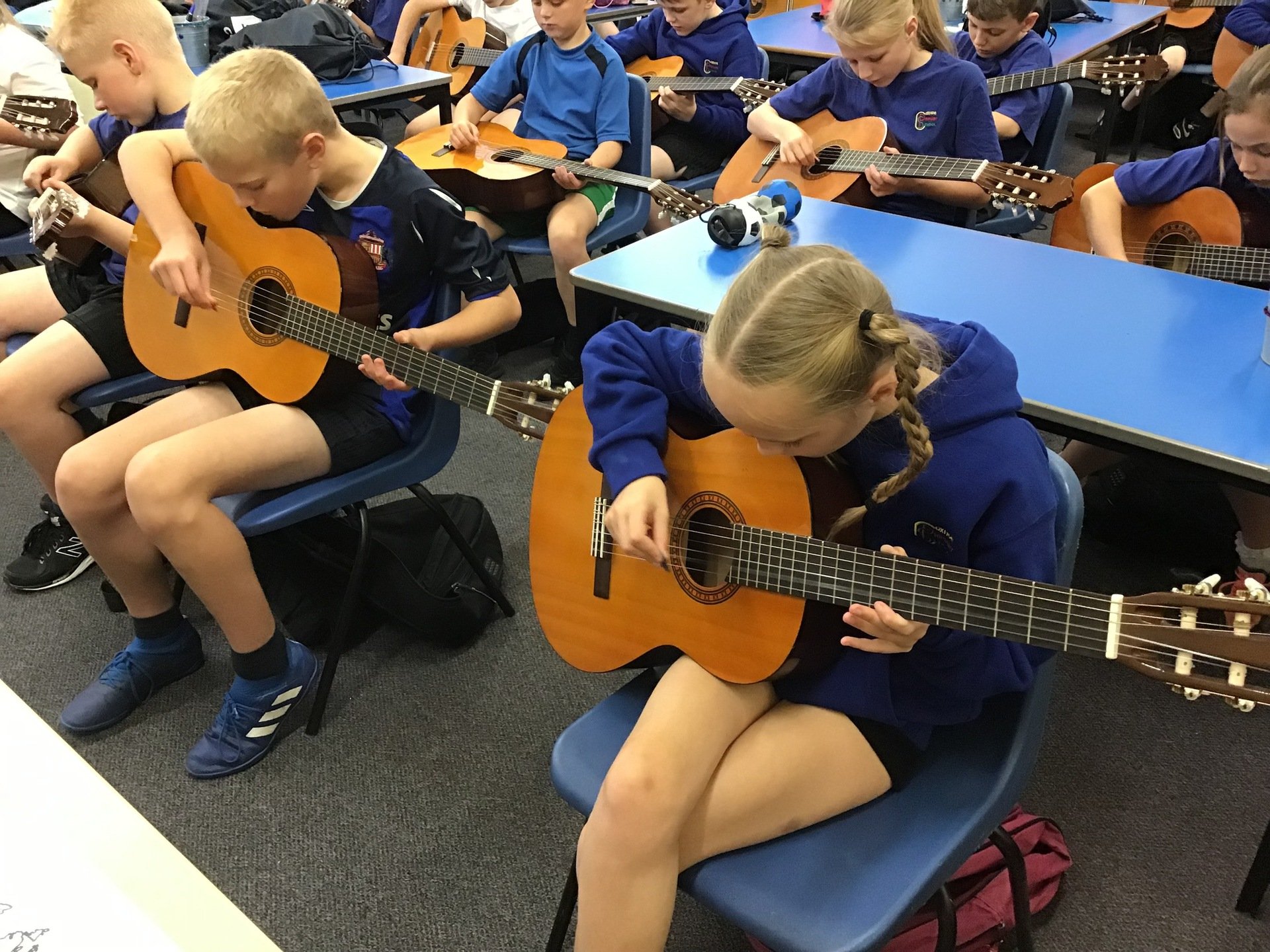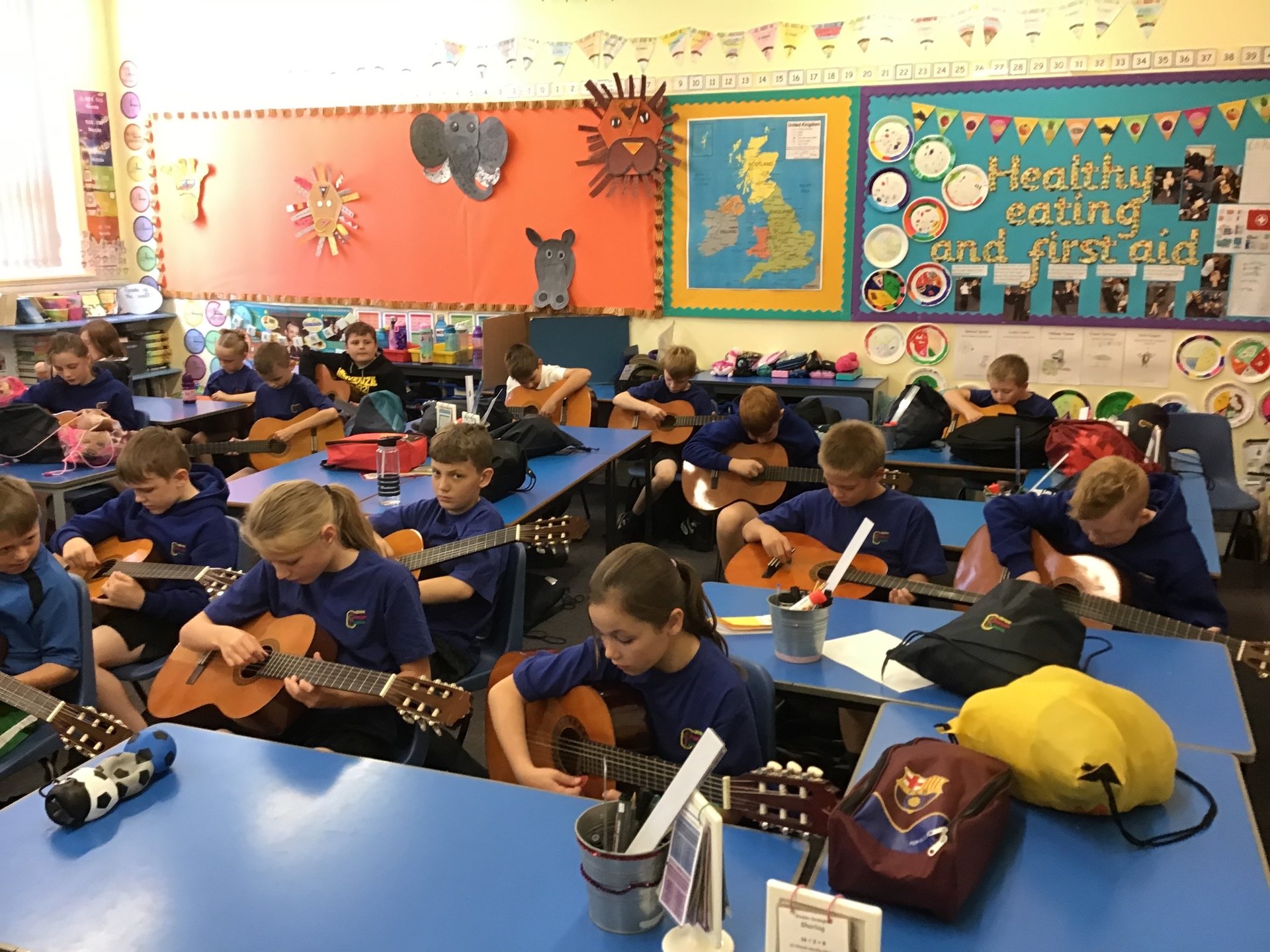 Rugby
We are very lucky to have had the tag rugby coach in over the past 5 weeks. The children have enjoyed working on their team work, passing and defending.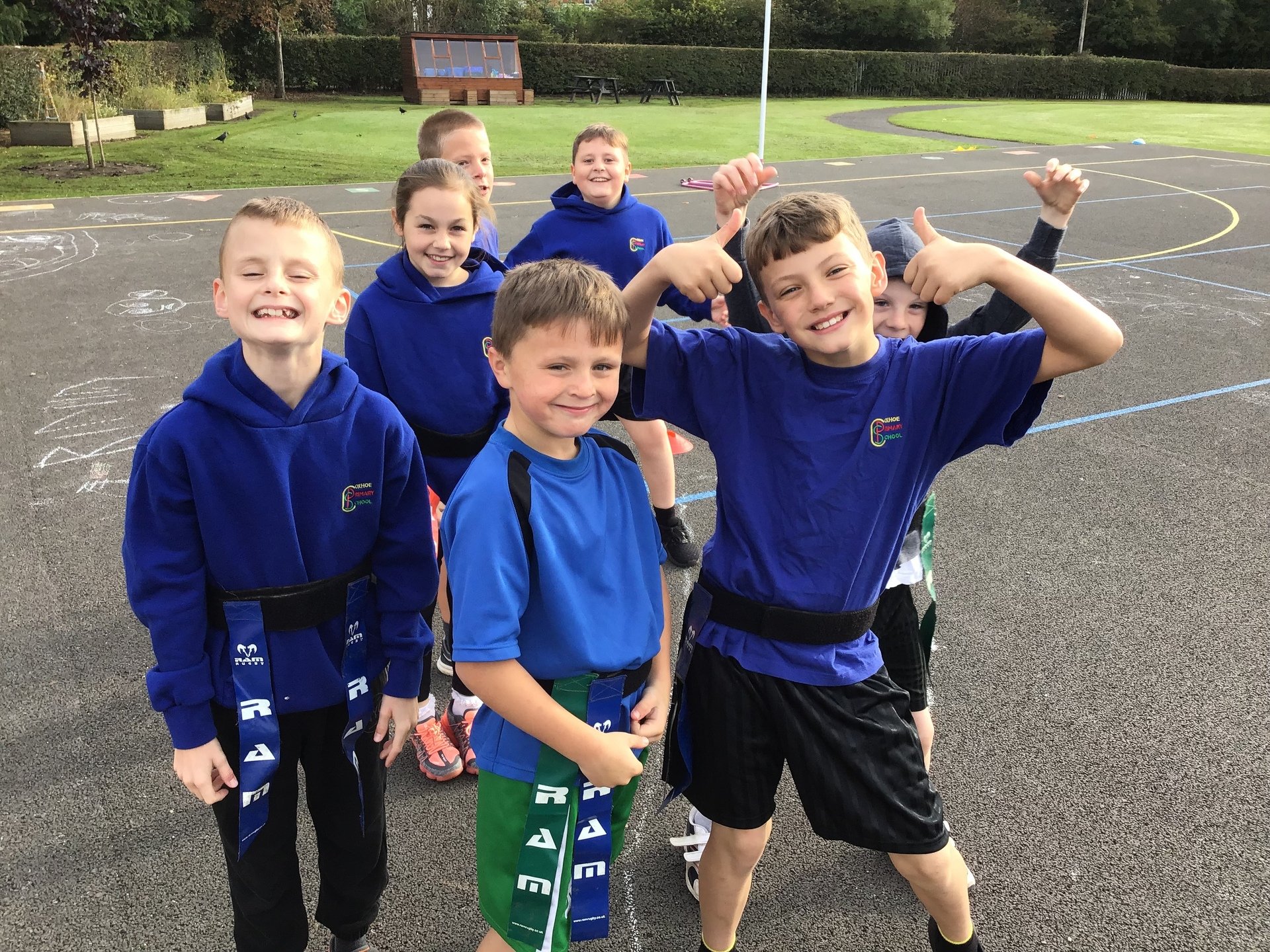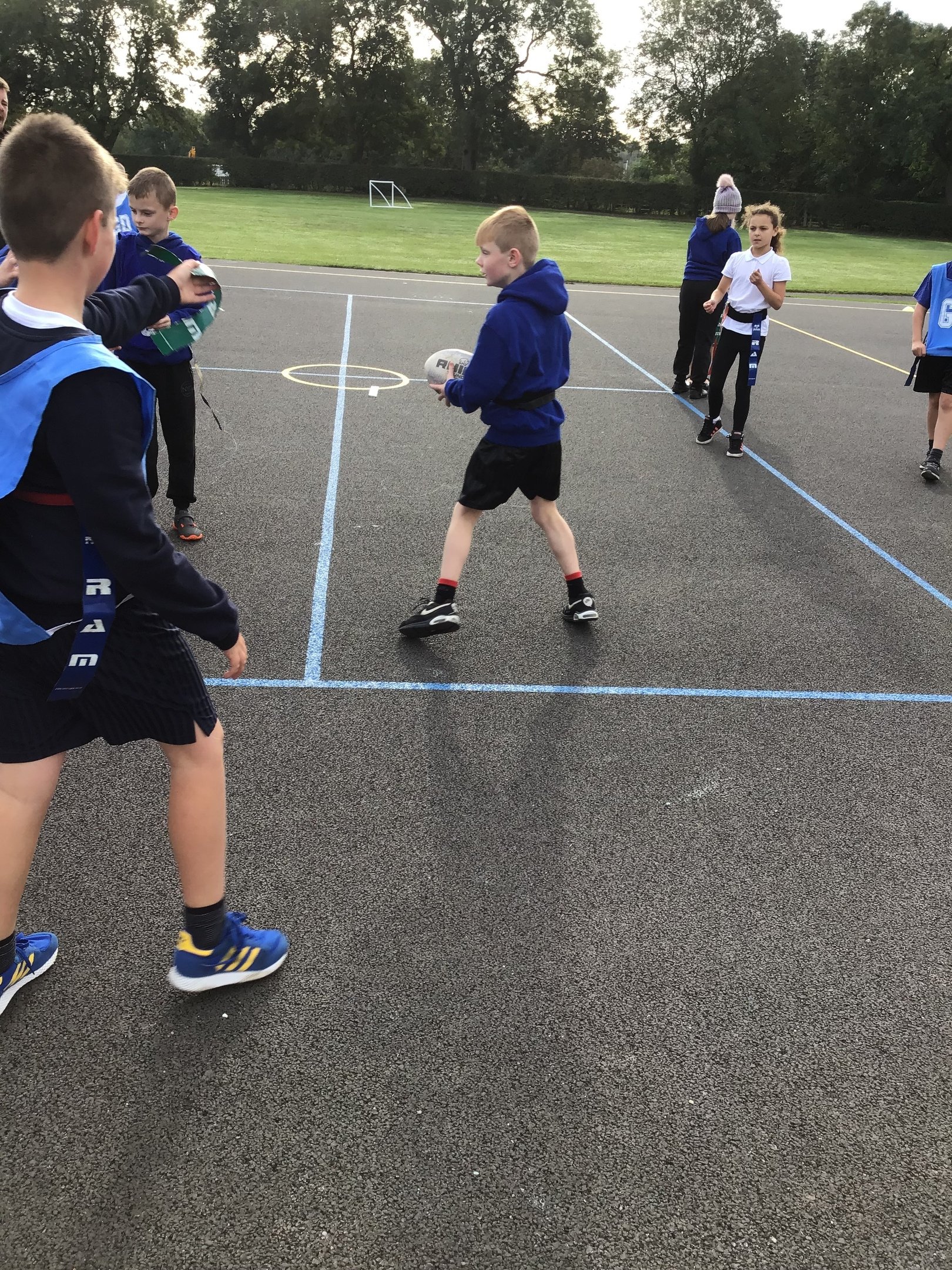 Newcastle Trip
On Friday we had a fun-filled day in Newcastle. After visiting the Angel of the North, we headed to the Hancock Museum where we visited Dippy the Diplodocus and the planetarium. Once we had eaten our lunch, we heading from there, through the city center and to the Quayside. We finished our trip with a visit to the Baltic viewing areas where we saw wonderful views of the city.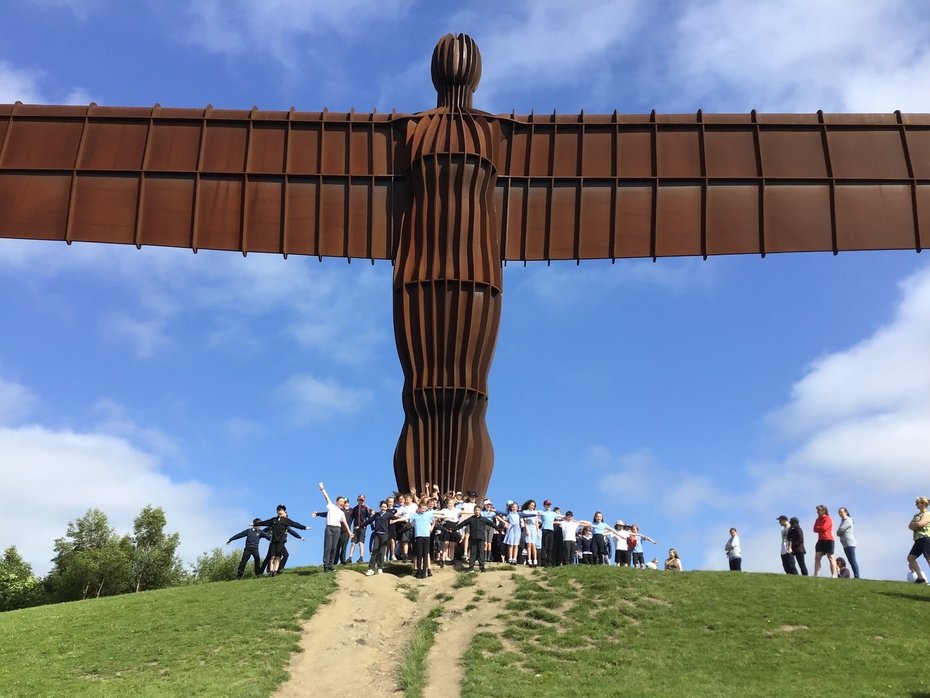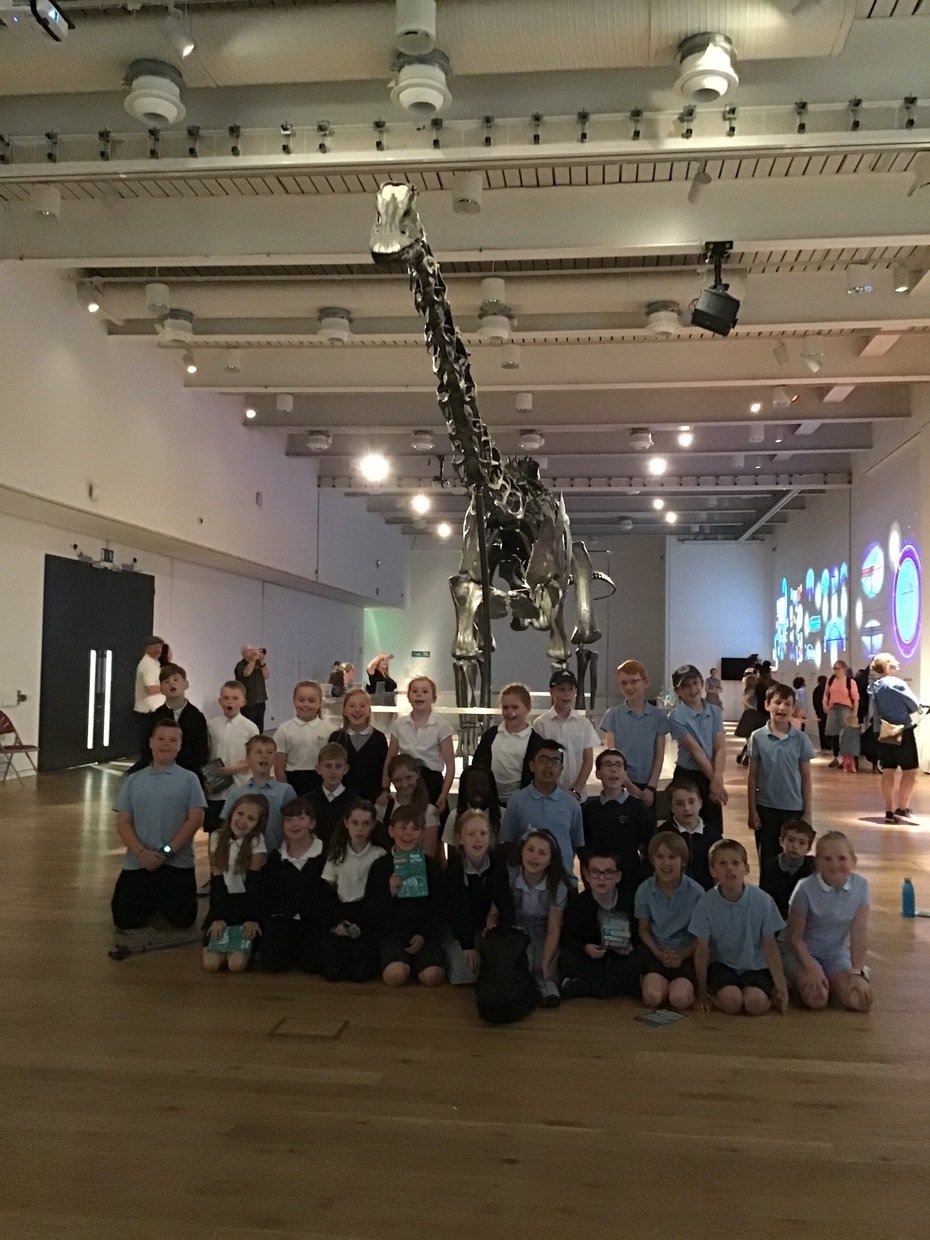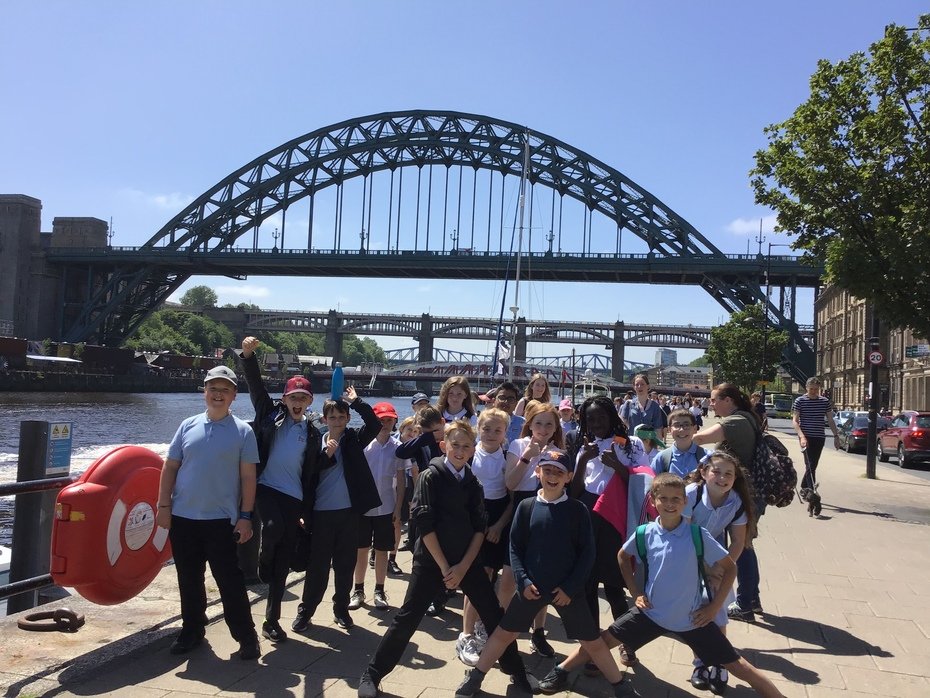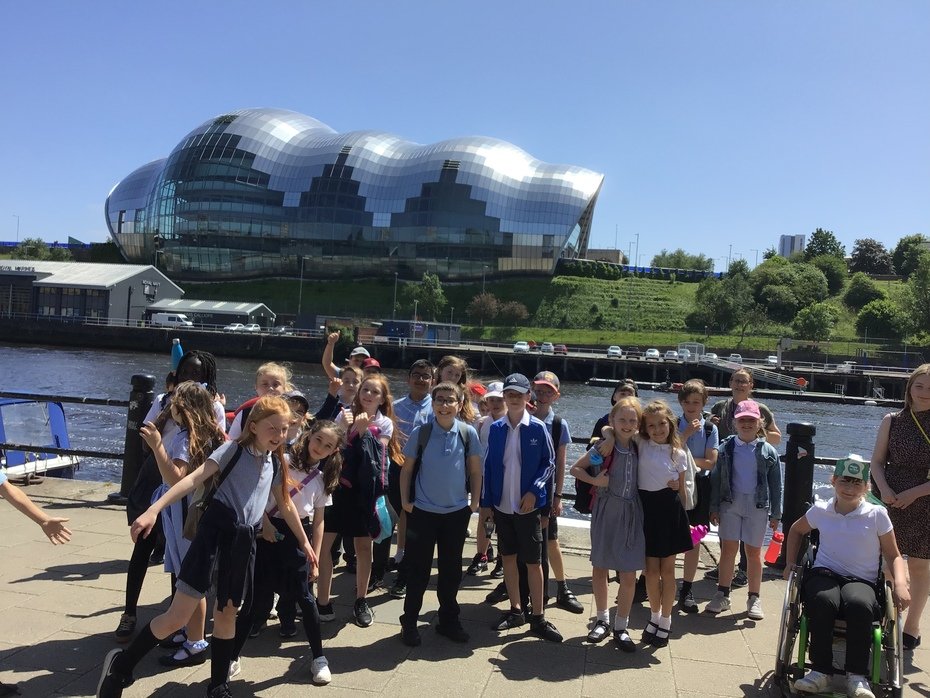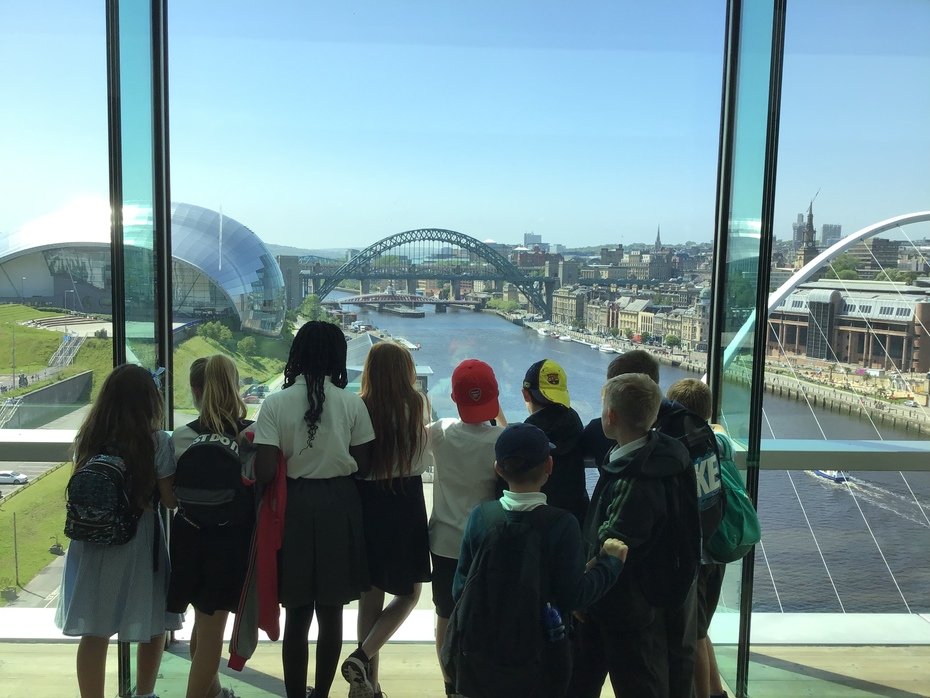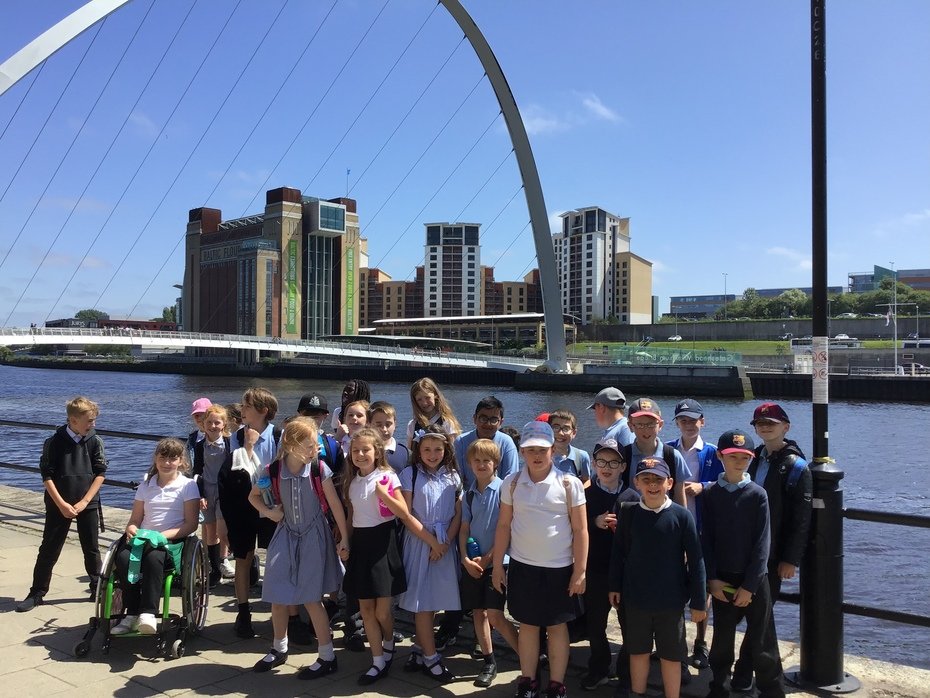 Warrior Boy
We have been writing our own diary entries based on Ben, warrior boy, who is going on a trip to Kenya to meet his paternal family. On art day, we also created African animals and sunset silhouettes.

Neverland setting descriptions
We loved showcasing our writing on our very own Peter Pan display. New display of writing coming soon...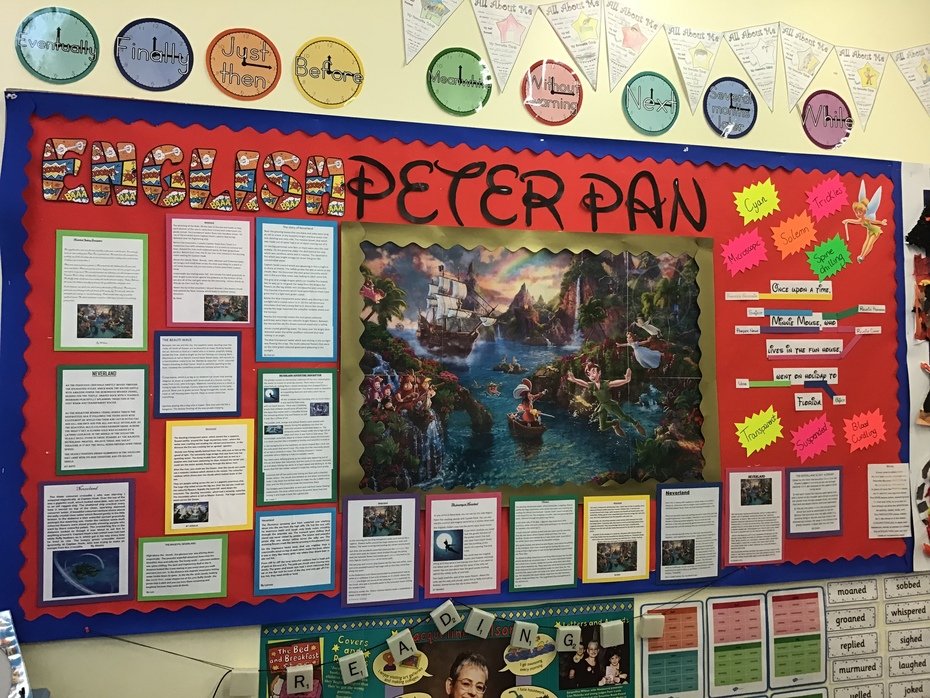 Google Logo
Using our computing skills we created our own google logos.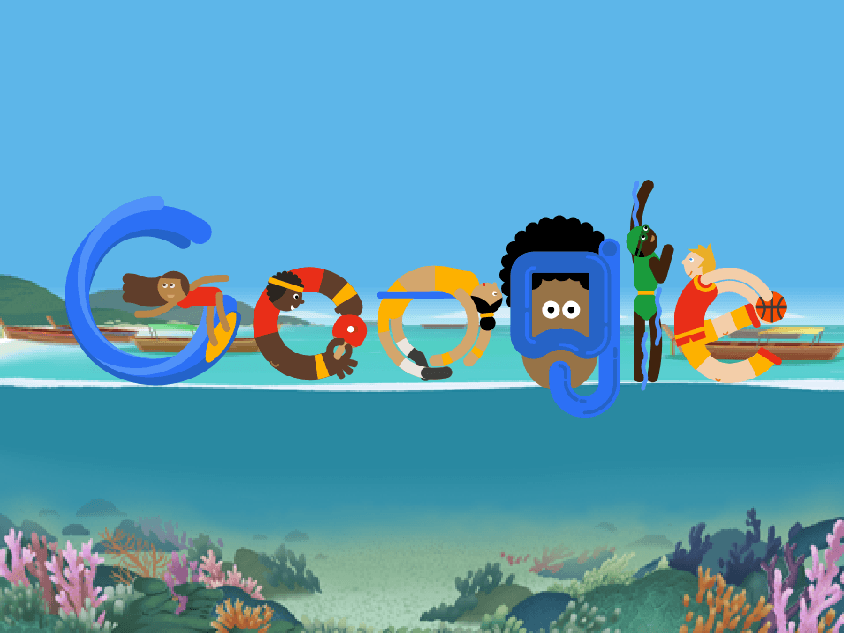 Dojo Party
In aid of us earning 2,000 dojos we had an afternoon outside playing football, making our own bracelets and designing drawstring bags.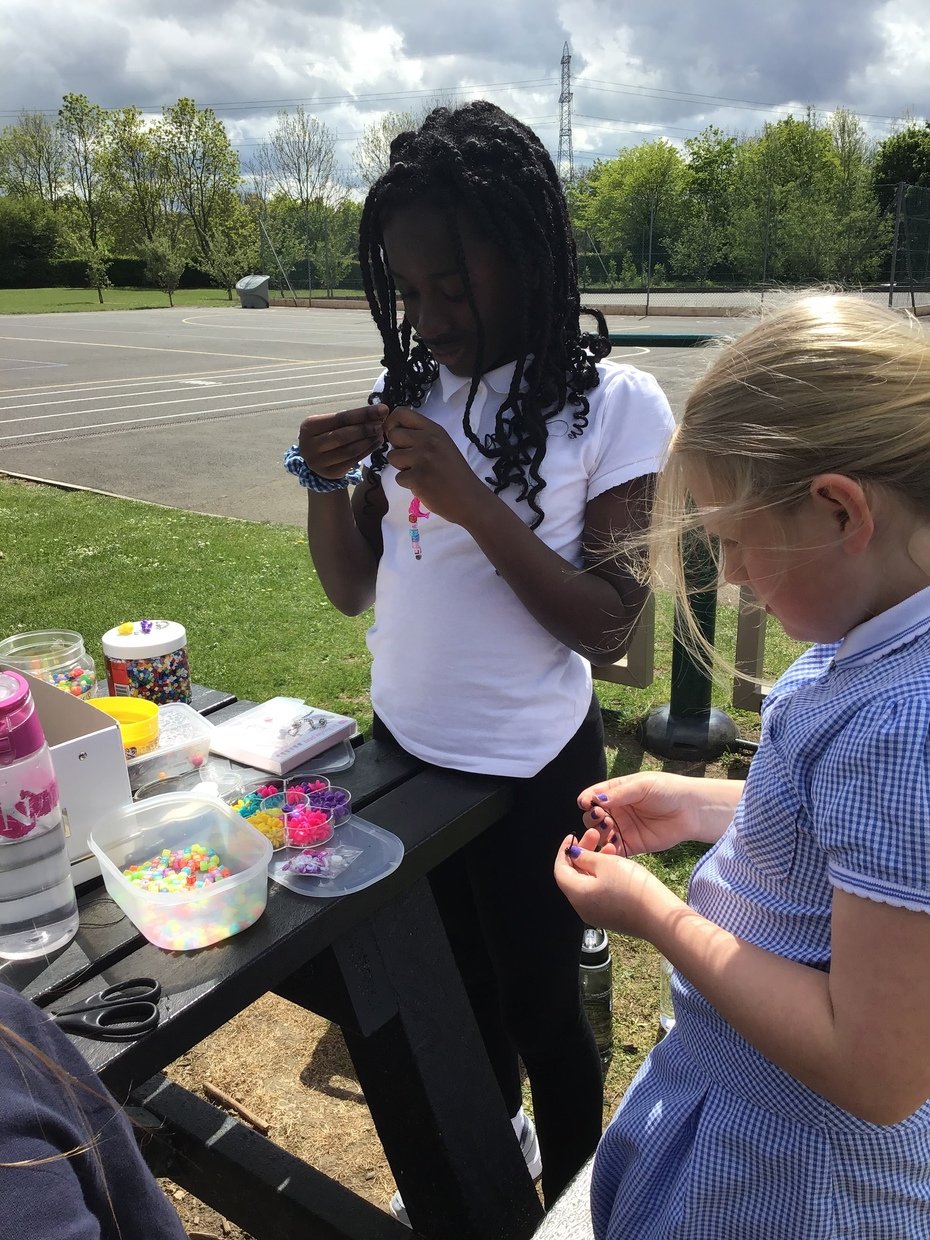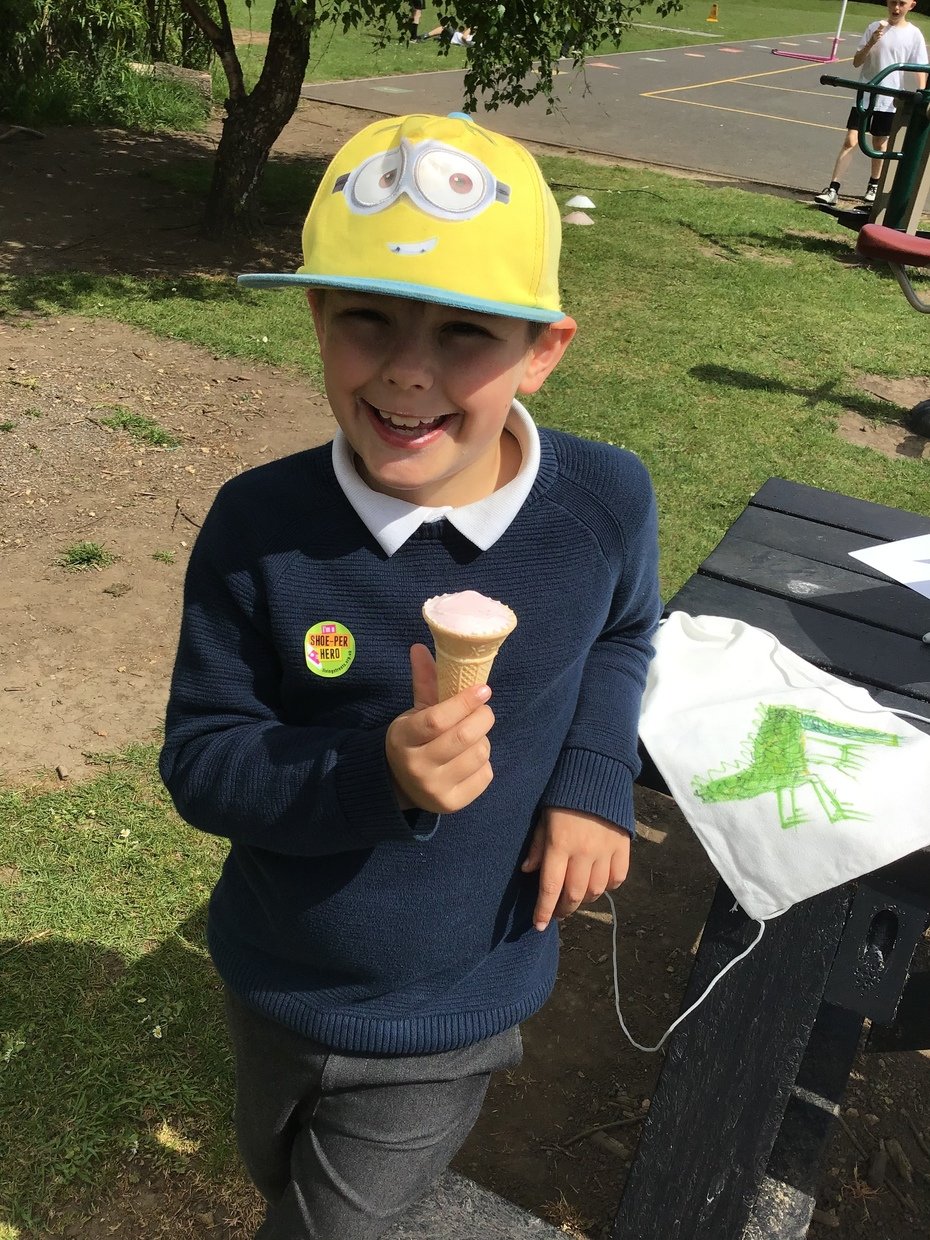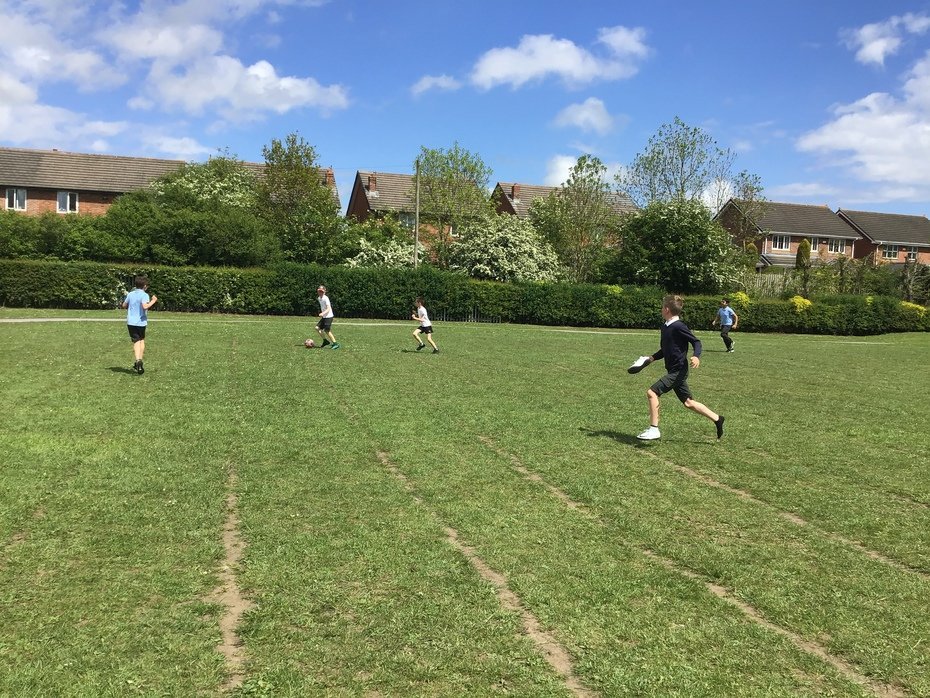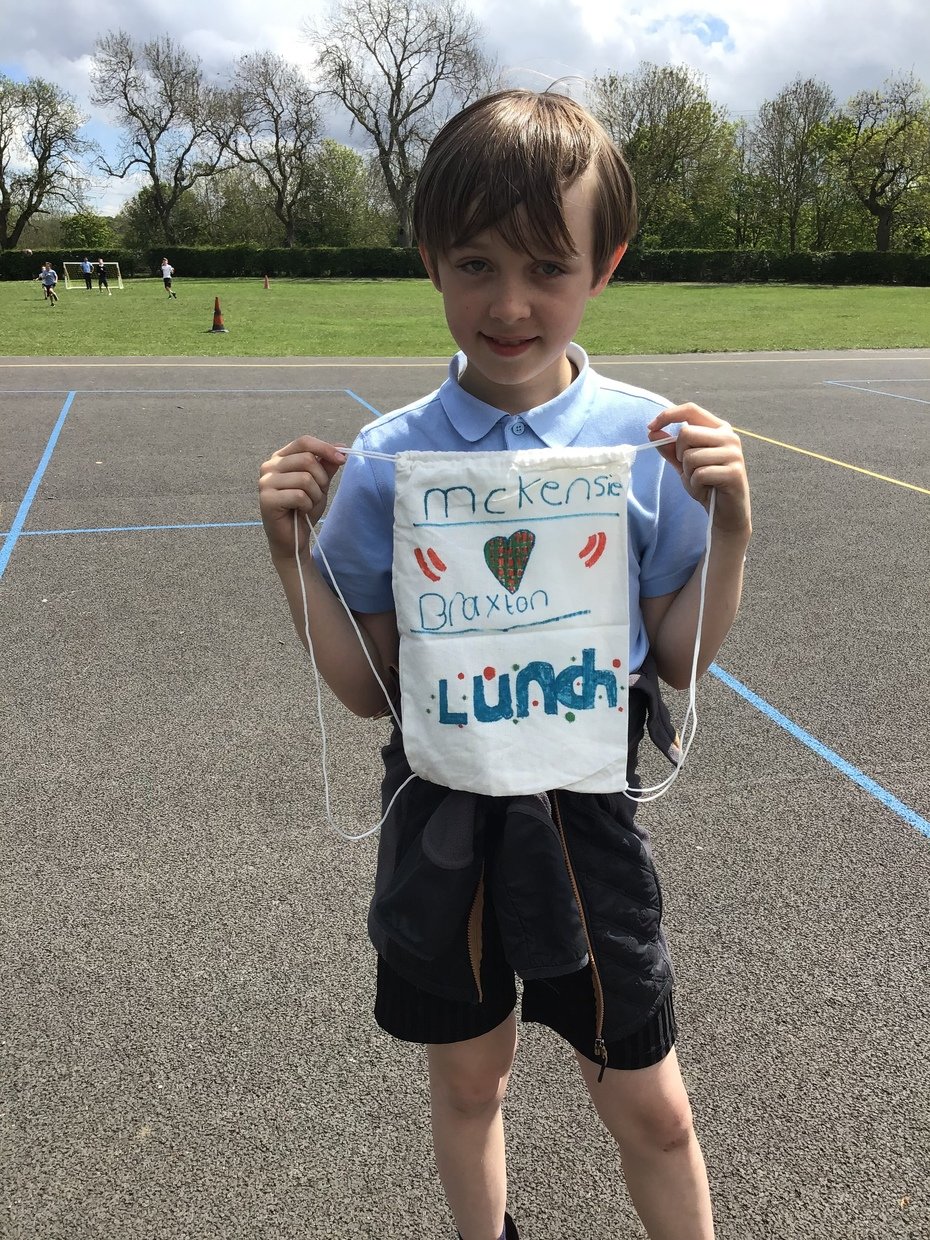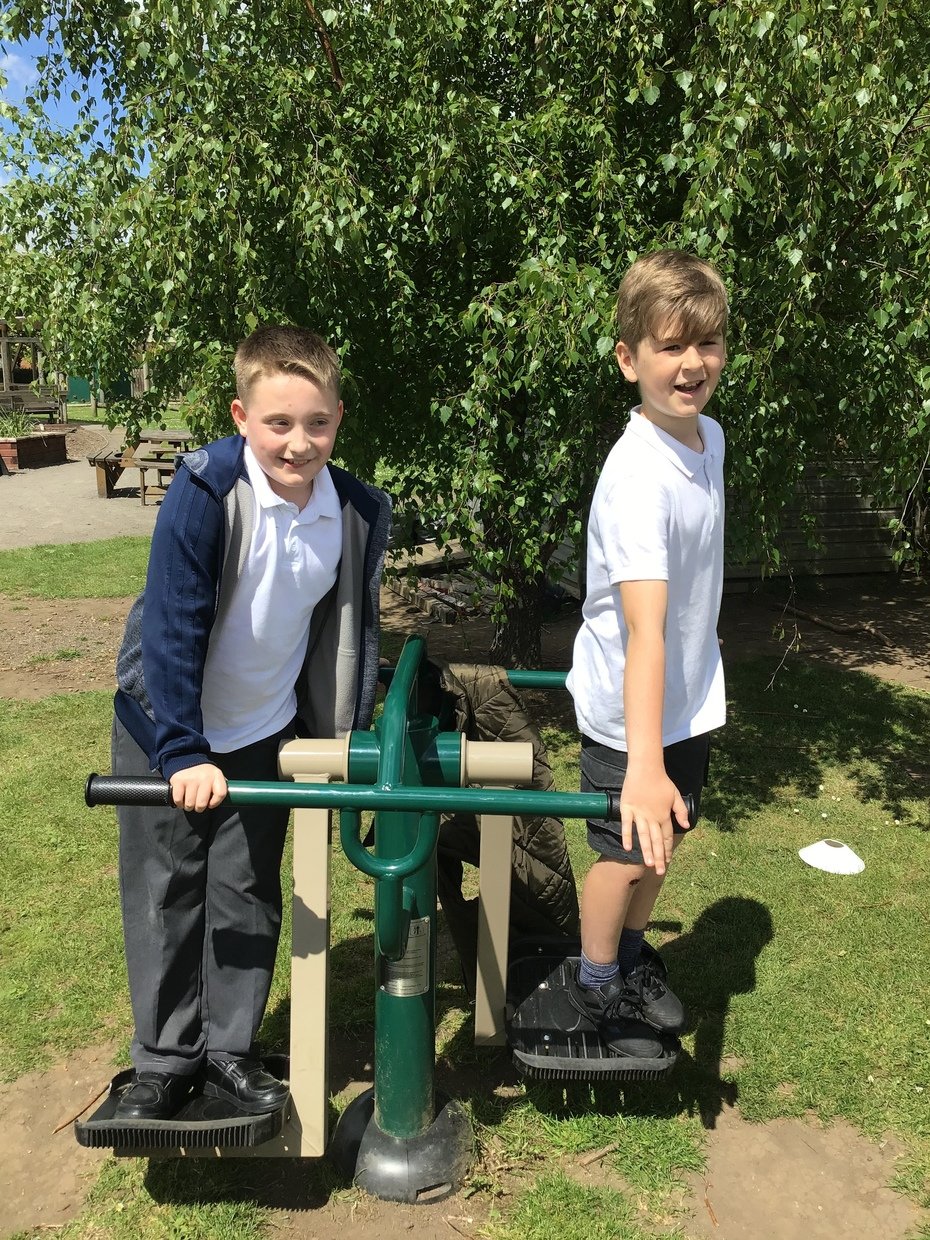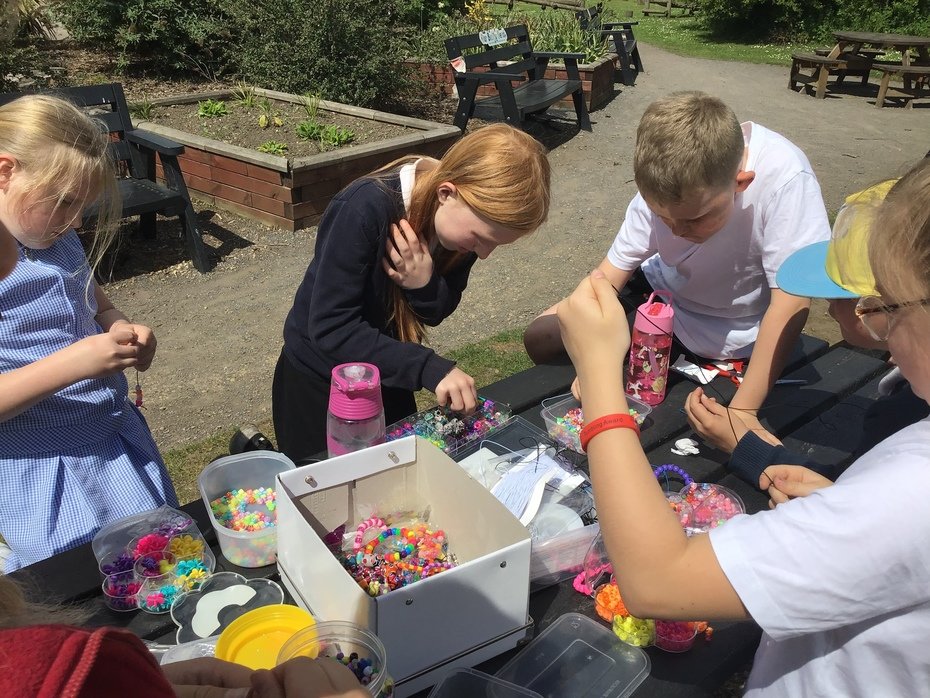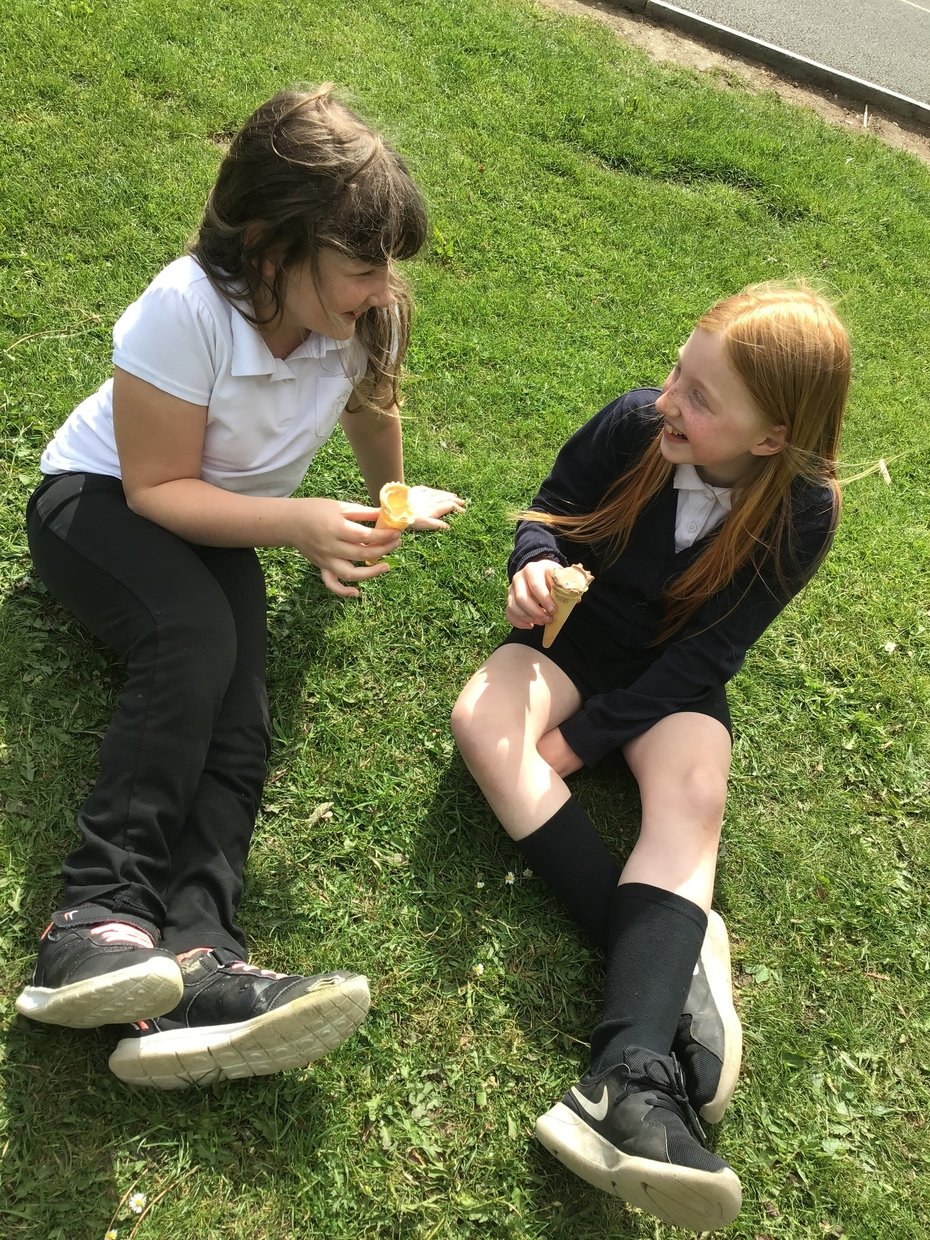 Outdoor Maths
We took advantage of the shining sun and decided to go outside to practice our direction and angle knowledge.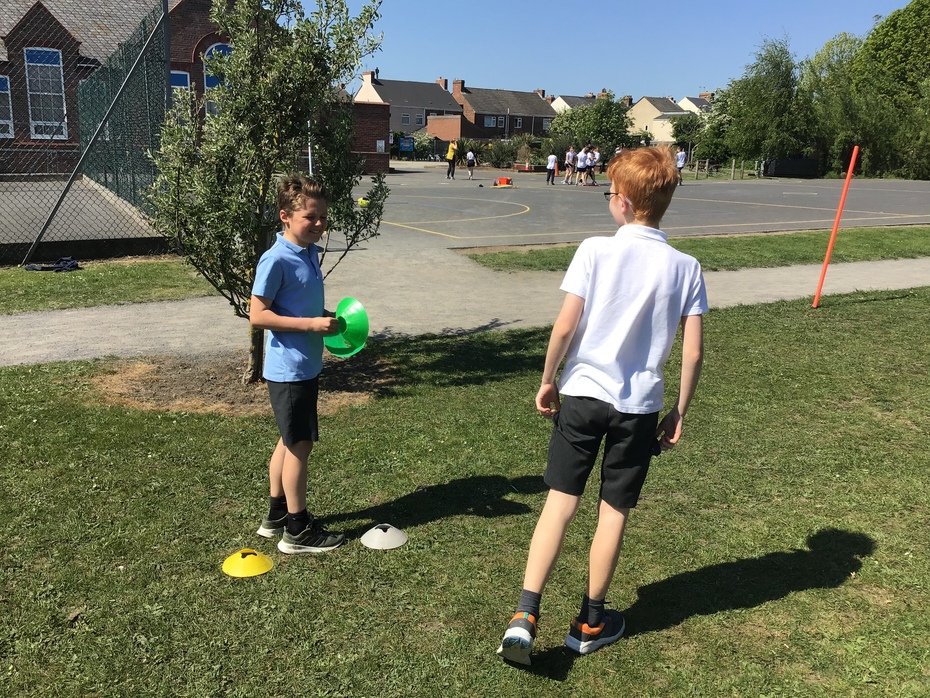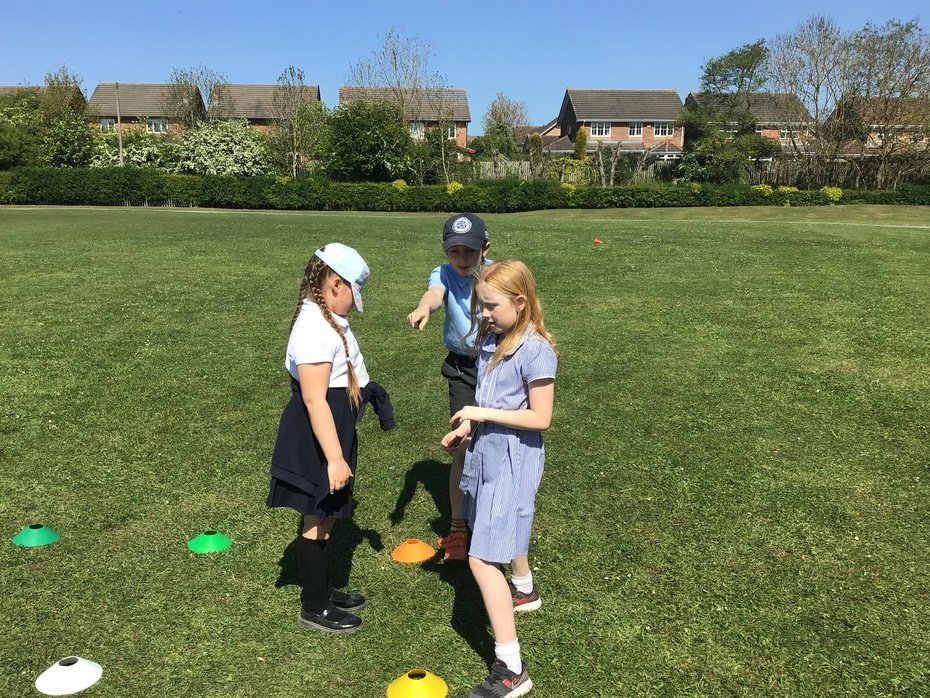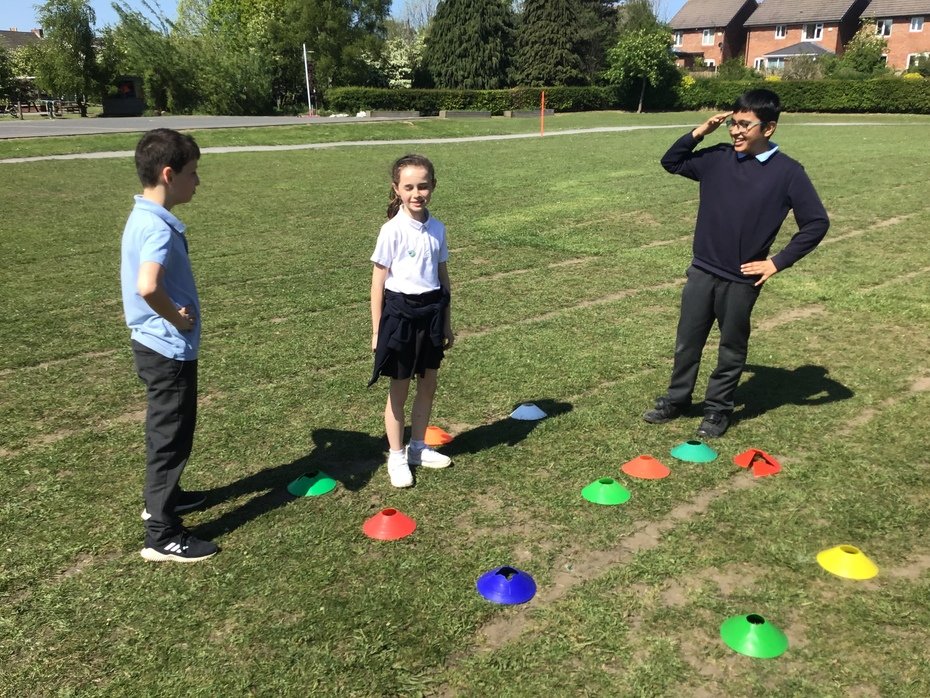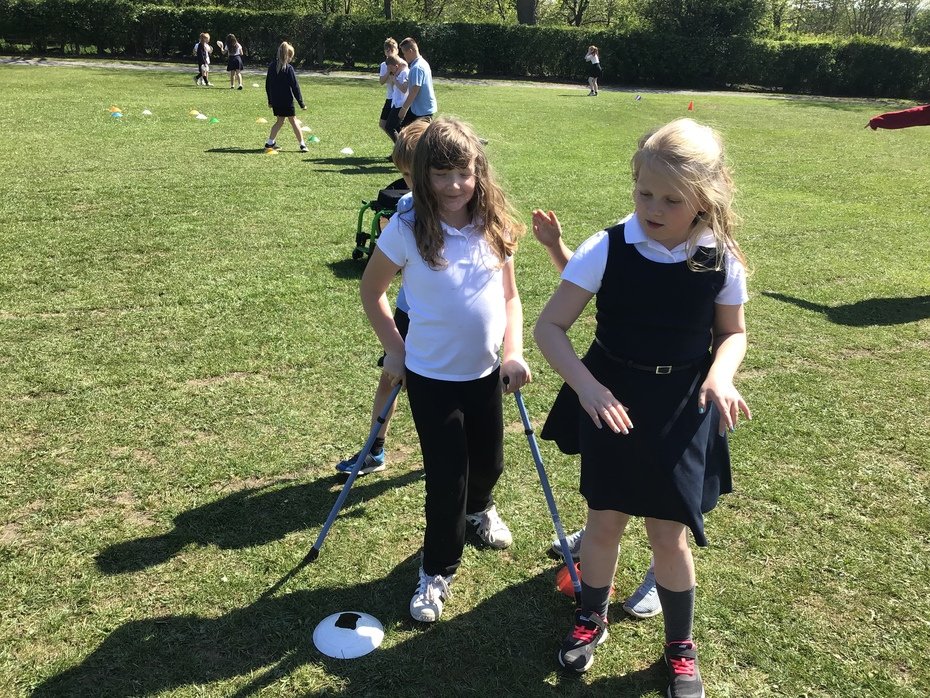 Art Day
On art day we had an amazing time making tie dye T-shirts. If only we had got more photos of the reactions when the elastic bands were taken off to reveal all of the amazing patterns.