School Events
News & Gallery
We enjoy learning and developing key skills both in and outside of school.
See what we have been up to recently with our news feed and our Gallery.
Remember to look on our Class and PTA pages too!
Robots and Rock Stars Day for NSPCC Number Day
Celebrating NSPCC Number Day this year, we were inspired by Times tables Rockstars and Numbots. Check out all of our amazing Rockstars and Robots.
MacMillan Coffee Afternoon
We are proud to say that we raised over £250 for the fabulous charity that touches so many of our lives, Macmillan. A huge thank you to all of the staff and parents that baked or donated delicious goodies. If you were able to join us, I am sure that you will agree, there was a wonderful array of sweet treats on offer and we really enjoyed sharing a cuppa with so many of our Coxhoe family.
Miles for Smiles
Wow! Thank you so much to everyone who took part in our Miles for Smiles fundraising event. The children certainly walked lots of miles and raised an amazing £1278.50. As always we are extremely grateful for your generosity. Congratulations to Rowling class for walking 135.35 miles and raising £360.50. They certainly deserved their treat of outdoor activities and fresh fruit platter this afternoon. FOCPS
Bikeability
Our Year 6 children have recently enjoyed the opportunity to develop important road safety skills. Bikeability cycle training equips children with vital life skills. Pupils not only learn to cycle, they gain independence, social skills and a sense of wellbeing. They were a credit to their families and school as they took part, demonstrating resilience and high standards of behaviour.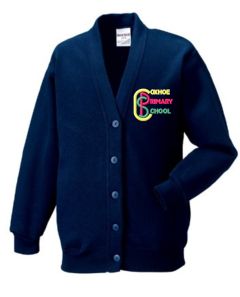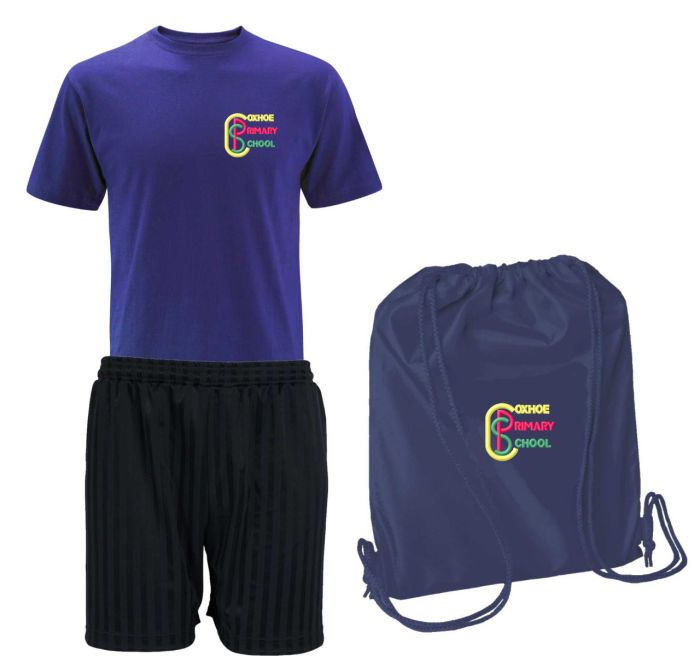 Welcome back Coxhoe, we have missed you all!
World Book Day 2023
We celebrated World Book Day in style. We dressed as our favourite book characters or designed t-shirts themed around our favourite books and authors and took part in lots of reading and writing activities. What a day! Make sure you visit our class pages and the English page under 'Curriculum Subjects' on our website to see lots more of photographs of us having fun.
Bedtime stories with a difference
Pulling on those PJs and slippers, we enjoyed cosy coming back to school to have bedtime stories with our friends and teachers. Delicious milk and cookies made the event even more special. What is your favourite bedtime story?
Harvest Festival
Wow – it has been a real delight to share in our Harvest Festival last week. The true spirit of our Coxhoe family shone through as we enjoyed celebrating in our wider community. The children all gave a magical performance with the support of so many of our wider Coxhoe family joining us in the congregation. Together, we have also gathered an amazing collection for our local food bank.
Go Yellow
Coxhoe Primary School took part in #HelloYellow22.
Record numbers of children and young people are seeking out mental health support, with many of them not being able to access the support and treatment they need. Waiting lists are getting longer and young people are being made to feel like their feelings don't matter. Like they don't matter.
We wanted to do something about this, and together we have.
Many people made generous donations to Young Minds which help them to provide ongoing mental health advice to young people and the adults in their lives, as well as campaign for the support, and services they need.
Sign ups are now open for #HelloYellow 2023. Join them to continue raising vital funds to support their work. Are you in?
Sand Art at Roker
As we mourn the loss of her majesty the queen it seems only right to reveal our breath-taking portrait of Queen Elizabeth ll, created by the children of Coxhoe Primary school.
We'd like to take this opportunity to say a huge thank you to the genius behind the creation, Claire Eason. Without which we would not have been able to create such an amazing portrait. Some of our passionate artists had the chance to work with Clare and learn new techniques.
We think you'll agree that the sheer scale of the artwork was captivating and a wonderful way for us to celebrate the queen's jubilee.
Educate & Celebrate Bronze Award!
We were awarded a bronze award for Educate & Celebrate in the summer term. This celebrates inclusion in school for all. Well done to Mr Mason and the Inclusion Squad for all of your hard work over the school year! You have done some amazing work in order to achieve this!
Easter egg Competition!
The children had so much fun taking part in our Easter egg Competition. Their designs were fantastic! We all enjoyed going to see the amazing creations that the children created. Well done to everyone who took part!
Ready, Set, Glow
We had so much fun experimenting with different colours that glow during our Ready, set, Glow event. It was super dark in the hall and we were able to experiment to see which colours would glow when we held them to the lights. We had lots of fun dancing too!
WORLD BOOK DAY!
The children had so much fun celebrating World Book Day. They enjoyed coming to school dressed as their favourite characters and taking part in lots of different activities all about their favourite stories. We also enjoyed the book swap at school. The children were able to swap books for new ones.
RE-CYCLING
The tables will be out on the yard at 3pm on the first Friday of every month to help us work together to look after our environment. Please bring any batteries or small electrical items that we can collect for re-cycling. We also have a variety of school uniform available too - help us to prevent land fill. If you are unable to attend the re-cycling events on the yard, please ring the school office to arrange to pop in and browse for any uniform items . If you have any uniform that you would like to donate to the project to be re-cycled, please send them in any time. GO GREEN TOGETHER!
Merry Christmas
We were absolutely delighted to be able to welcome our wider Coxhoe family back into school to share some very special Nativity & Festive Sing-a-long performances from EY and KS1. We are very grateful to our parents/carers for working so closely with us to follow the additional COVID measures to help to keep everyone safe.
In KS2 - we produced a super virtual variety show which went live on the very last day of term. WOW - some superstar performances to help get everyone in the festive spirit.
Virtual Variety Show Christmas 2021
Head over to our class pages see lots more Christmas fun - parties, Boogie Bounce and Christmas Creativity!
Children in Need 2021
We had so much fun raising money for Children in Need. The children came into school in their own clothes and took part in fun activities. We raised a huge £325! Well done everyone!
Remembrance 2021
We are proud to have taken part in the remembrance service at our village memorial. Some of our Head Pupils laid a wreath on behalf of our school family and many more members of our school family attended to pay their respects.
Thank you to the Parish Council for organising the event which encourages our local community to come together for special occasion.
Halloween Day
The children enjoyed taking part in Halloween Day this year! We were all able to dress up and take part in lots of Halloween fun, such as games feely bowls! The children had a fantastic time!
Adam Bushnell Visit
The whole school enjoyed a visit from the author Adam Bushnell. He was able to share stories linked to different topics that the different classes have been learning about. It was lovely to see the children showing an enjoyment of reading. They also did work on story writing. They wrote some excellent stories.
2020-2021
Exciting activities and events to share
In April, the staff at Coxhoe Primary School got their walking boots on! Together, as a team, they are aimed to walk 1000 miles during the month of April to raise money for brand new, outside, all weather active play equipment for the children of Coxhoe Primary School!
They smashed their target in just two weeks and walked 2000 miles across the month with a little help from the children on our last day.
We are proud to say that as a school family we raised over £1200!
Easter Fun
Winners of our Family Egg Competition.
Families worked together at home to design and create some egg masterpieces! We are so impressed.
Look how creative they were!
World Book day
Our children had a great day as you can see from our photographs! They came in to school dressed up as a book character or they designed a t-shirt in the theme of a book or author.
Remembrance Sunday 2020
The Parish Council are seeking our support. They normally encourage and welcome the community to come together at the cenotaph to lay their wreathes and remember those that have given their lives in support of our Freedom.
This year - in the light of the current situation and the new restrictions - they are asking people to pay their respects from home.
In support of this, each child in school has made 2 poppies using a variety of techniques/media across the school. They brought one home to display in their window and the other has been sent to the village hall where displays adorn the windows.
Please see our head pupils laying our wreath virtually and listen to one our year 6 pupils read a poignant poem as we remember together as a school family.
Remembrance 2020
In partnership with Coxhoe Parish Council.